Space Roadkill for iOS, time to smash those Zombies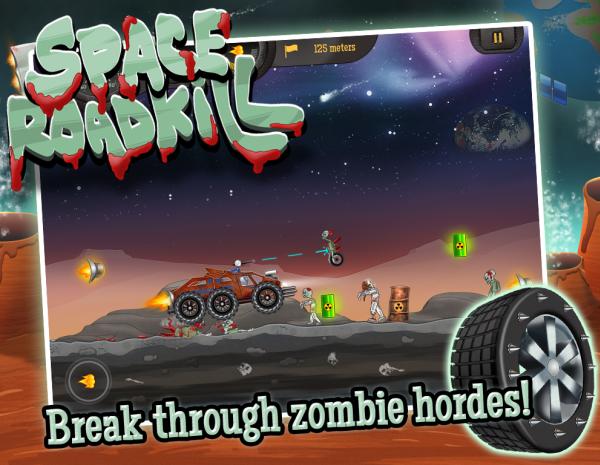 There are a huge number of games that require players to battle wave after wave of pesky zombies, and today we have news of a recently released iOS game called Space Roadkill as it is time to smash your way through those zombies.
The game is the work of Melesta Games and Disc Soft Ltd and is an arcade style driving game but with a difference as you have to take on zombies and other enemies. The game places you on an infected planet that you need to escape from as you battle zombies, monsters, and other mutants along the way.
You jump into your car and battle your way back to Earth driving as fast as you can navigating your way through various obstacles whether they are alive or dead that stand in your way. As you progress you can collect cash and bonuses to upgrade your vehicle or to unlock new and more powerful ones.
The terrain is tough though and it won't be an easy ride as you try and escape the planet and return to Earth, and the game features some great graphics and gameplay to keep you entertained for hours. The fully equipped garage allows you to install better engines, transmissions, wheels, weapons, and armour.
Space Roadkill 1.0 is available worldwide on the App Store for only £0.69/$0.99 for owners of the iPhone, iPad, and iPod Touch running iOS 6.0 or later.