Nokia Lumia 521 on T-Mobile sellout proves popularity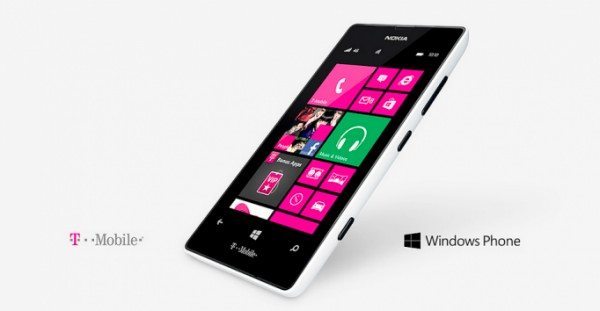 Before the Nokia Lumia 521 released on T-Mobile we imagined it would be a very popular Windows Phone handset because of its affordability and it seems our forecast was right. The Lumia 521 has been a big hit in the US and we now hear that in fact the phone has been a sellout. If you still want to purchase the phone there's no date yet for when it will be available again.
The Nokia Lumia 521 is a variant of the Lumia 520 especially for T-Mobile USA and previously we told how it would initially release exclusively at the Home Shopping Network. When it appeared in late April it sold out on HSN and then it became available from Walmart online. However it also swiftly sold out at Walmart within an hour from going on sale there and Senior Manager Greg Sullivan of Windows Phone confirmed that another order for the Nokia Lumia 521 had been placed by Walmart.
Further to this the latest news is that T-Mobile has also sold out of the Lumia 521 on its pre-paid service. The phone was very reasonably priced at T-Mobile at $199.999 with no contract although this was still a good amount more than either Walmart or HSN was charging. HSN customers purchasing the Lumia 521 were also treated to a free car charger and screen protector.
Unfortunately if you're hoping to get your hands on the T-Mobile Lumia 521 then there is no date available yet for when it may be in stock again at T-Mobile, Walmart or HSN. However, we'd imagine that with the success this phone has achieved, Nokia will be pushing out new supplies as swiftly as possible.
We feel that the major selling point of the Lumia 521 is its cheap price and if you wish to find out more about the phone head to T-Mobile here although you'll see there's no sign yet of a timeframe for shipping. If you see the phone become available again we'd appreciate it if you could tell us where it is back in stock so that we can share this with other readers. Are you still hoping to get your hands on the Lumia 521?