White Nexus 4 release possibly soon but no 32GB version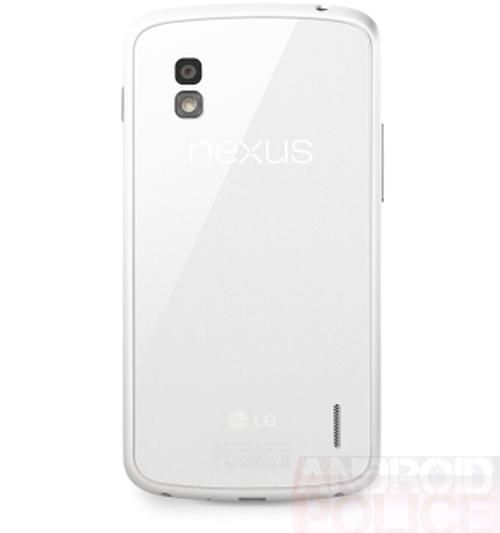 There have been rumours for months now that a white version of the Nexus 4 was in the pipeline, but so far nothing has been announced officially either by Google or LG. Now it seems a white Nexus 4 release is getting closer after some press renders supposedly of the device leak.
Most recently a white model of the Nexus 4 appeared at a trade show that followed accessories for the device appearing before any handset was announced, and other rumours have suggested the device will be launched on June 10th.
Now the guys over on the Android Police have got hold of some press images of the white Nexus 4, and the device seems to have the model number E960W, and press images such as these normally mean the device is almost ready to be released. The images also show that only the back of the device is going to be white so many people may be put off by this.
There has been a lot of talk about a 32GB version of the Nexus 4 becoming available but a source is claiming that the white Nexus 4 will only come in 8GB and 16GB flavours at least to begin with. All the other specifications will remain the same and it is not known if the Android 4.3 firmware will accompany the device.
More evidence of the new version of Jelly Bean recently emerged in some videos that contained some new camera options, but until we get to hear something official about the new handset or software running it we won't know if the June 10th date is going to be accurate.
Do you want a white Nexus 4?