Samsung Galaxy Note 3 camera could benefit from OIS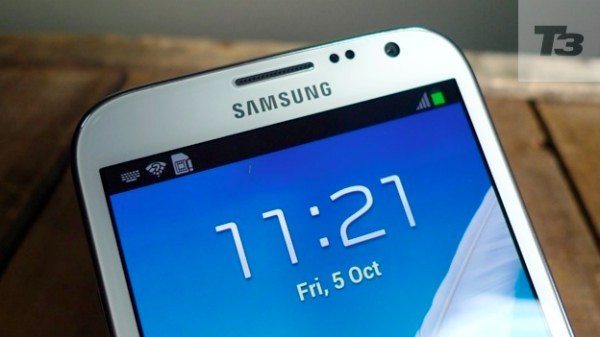 We've been giving readers plenty of insight and claimed leaks for the Samsung Galaxy Note 3 that we expect to see around fall. The next in Samsung's line of phablet smartphones is virtually guaranteed success and now it looks as though the Galaxy Note 3 camera could benefit from OIS (optical image stabilization).
This would be a big step up for the onboard camera of the Galaxy Note 3 and something we think many people would appreciate. We know just how many of our readers are waiting for this flagship device from the comments we've received from previous articles and as more of us increasingly use our smartphones for everyday photography then any improvements in this area are welcome.
The Samsung Galaxy Note 3 looks set to release around fall and you can read much more about that in our article from yesterday here where we discussed release times of the Note 3, Nexus 5 and iPhone 5S. Now a new report out of Korea claims from 'industry insiders' that the Note 3 may have the OIS anti-shake feature with a 13-megapixel rear camera. OIS and also shutter function additions could make the Note 3 more equal with standard digital cameras.
ET News reports that a Samsung communications division official told them that that although nothing was yet confirmed they are considering different kinds of technologies for the Galaxy Note 3 that include shutter functions as well as optical image stabilization. Previously there was a possibility of a 3x optical zoom but the concern with this was that it might add too much bulk to the slimline form factor of the Note.
Optical image stabilization can make a real difference to video quality and two manufacturers that already use this technology are HTC and Nokia. In this article we showed the HTC One up against the Nokia Lumia 920 in a video comparison about their OIS capabilities. Also here you can see a look at a video qualities test of the HTC One and Galaxy S4, where you can see the difference between the One with OIS and the Galaxy S4, which has digital image stabilization.
We're really interested to hear your thoughts on this latest Galaxy Note 3 news. Is an improved camera with OIS something that is really important for you for the Samsung Galaxy Note 3 or are there other things that you consider to be more of a deal breaker? Let us have your comments about this.