Nexus 7 indicator could suggest Android 4.3 release soon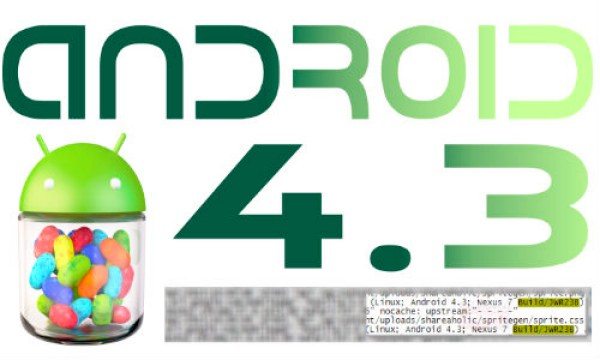 We have some news today about the Google Nexus 7 tablet making another appearance at the Bluetooth SIG and it's rather intriguing. If you're imagining that we're talking about the new Nexus 7 that's heading for a release in the summer then that's not the case. The original Nexus 7 has just been awarded Bluetooth SIG certification but the fact that the tablet is using a new Android OS build has led to suggestions that this could indicate the Android 4.3 release soon.
We have seen several signs now that Android 4.3 is on the way. The new spot of the Nexus 7 at the Bluetooth SIG is definitely the current original version as it carries the same model number, ME370T. This is a little puzzling as it's more than a year since the tablet was released. However, we're informed that the documents pertaining to this appearance showed it running Android build JWR11.
It cannot be confirmed yet whether this is indeed Android 4.3 but the reason for the Bluetooth SIG appearance could be because of claims that 4.3 with API level 18 will support Bluetooth 4.0 LTE. While the latest build number doesn't tally with other 4.3 build numbers that have appeared so far (read about Nexus 4 with JWR45B here), it certainly doesn't match build JDQ39, which is the latest version publicly available.
While this is so far circumstantial evidence that Android 4.3 is getting closer to a release, many tech bloggers are now putting two and two together and hopefully making four. Perhaps it won't be too much longer now until we find out more about Android 4.3 and of course we'll be following further developments on this.
Are you hoping for the public release of Android 4.3 soon? Let us know how you feel about this latest spot of the upcoming OS by sending us your comments.
Source: BluetoothSIG Via: Pocketnow