Samsung Galaxy Note 3 release desire after invites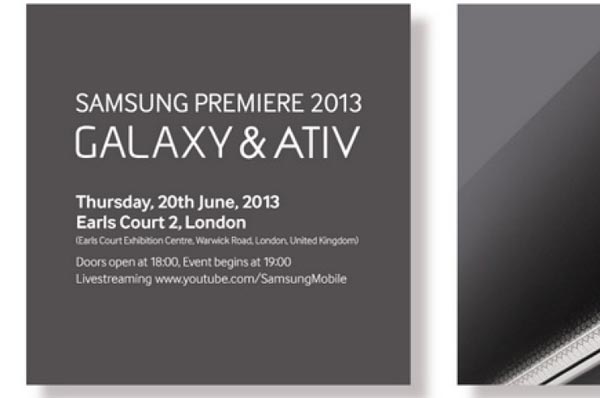 The Samsung Galaxy Note 3 release date has now become the biggest desire for Android fans that love this brand, which is especially true now the S4 has released. The popularity for the bigger smartphone, commonly known as a phablet, has been growing with an increasing number of people opting for an all-in-one device to be their tablet and phone.
Samsung's official invite can be seen below this article and it basically explains the event date of June 20th, which is in London with a start time of 7PM for the UK. Fans can watch the London event thanks to live video on the Samsung Mobile YouTube channel.
Samsung Galaxy Note 3 release desire after invites — Galaxy and ATIV is what the press invites promise, so should we really expect anything related to the Samsung Galaxy Note 3 launch? This is the feeling of Product Reviews and a number of our readers, although this desire for official news of features, specs, or even a release date could be a long shot.
One reader believes the Galaxy Note 3 launch will be next month, as seen when they said "I heard they are going to introduce it in London in June". This could simply be a rumor turning into so-called fact after the message passes from friend-to-friend.
Other Samsung fans welcomed this possibility, with another stating a Galaxy Note 3 release date would be nice and they could plan on replacing their Google Nexus. The official specs haven't been revealed, but expectations are so high that a lot of people have already made up their mind that the Galaxy Note 3 will be the next upgrade.
Are you ready for Samsung to reveal the Galaxy Note 3? In our opinion, even if this were to happen in the UK next month you can be sure that a release date is some time away. We can hope, but it is still very unlikely. What do you want to see revealed during the event?
You can read about possible Samsung Galaxy Note 3 camera specs benefiting from OIS, and also a collection of rumors gathered in a number of videos for further insight.