HTC One Google Edition signals Android 4.2.2 update is closer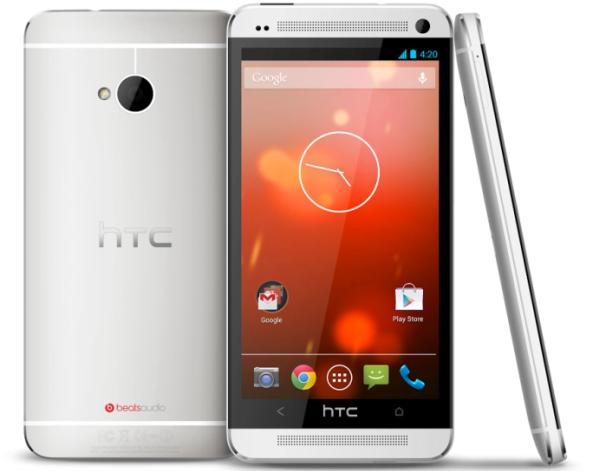 Earlier this month Google unveiled the special edition of the Samsung Galaxy S4, and now not to be outdone the HTC One officially gets the Google Edition treatment along with a price and date. This will put the device up against its fierce rival and must also mean that the Android 4.2.2 update is closer for the HTC One.
Soon after the Galaxy S4 Google edition was announced rumours of a similar model of the HTC One emerged, and now it has been officially confirmed to be coming in the same month as the Galaxy S4 via the Google Play Store.
The device will be available on June 26th in the US and priced at $599 which compares to the $649 for the S4, and will come running the Android 4.2.2 Jelly Bean operating system at launch with support for both AT&T and T-mobile unlocked.
Google's Sundar Pichai has stated that the company will continue to produce Nexus hardware in the future, but gave nothing away in more detail about the availability of them. This news must mean that the rumoured release of the Android 4.2.2 Jelly Bean firmware for the existing HTC One must be around the corner.
You would have thought that HTC would release the firmware before the Google Edition of the HTC One becomes available to consumers, but there is likely to be some very unhappy owners of the handset following this news.
Do you want the HTC One Google Edition?