iPhone 6 built-in wireless charging vs. accessories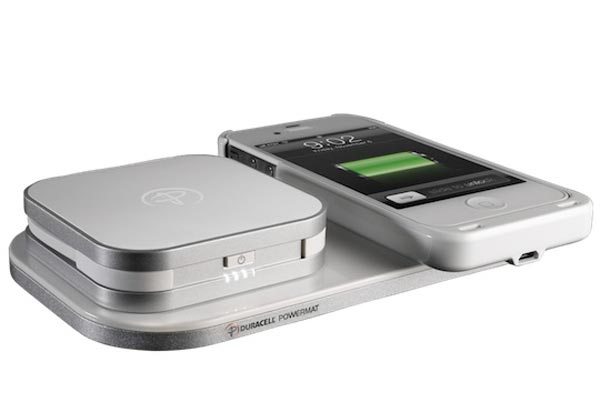 There are a few innovative features being mentioned for next-generation smartphones, which includes built-in wireless charging for both iPhone 6 and Samsung Galaxy S5. These rumors were started by both insiders and patents, although there has been no confirmation about wireless charging featuring arriving on either handset or in fact when an iPhone 6 / Samsung Galaxy S5 release date would land.
Technology upgrades for 2014 — considering the Samsung Galaxy S4 has recently released, you shouldn't expect the Galaxy S5 to launch until next year at the earliest and the specs will be pure speculation at this point. The next iPhone will almost certainly enter production in June for public release around September, although current rumours suggest a name of iPhone 5S with fingerprint security and new colors.
When it comes to possible iPhone 6 specs and built-in wireless charging, then we'd expect a launch of these features with next years model. This would offer an iPhone 6 the ability to charge wirelessly without a case.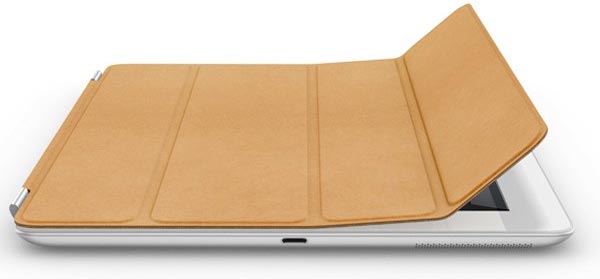 We already touched on the iPad 5 benefiting from an inductive Smart Cover for charging, which is of course a lot different to what would be offered on the iPhone 6 thanks to a cover being needed. The iPad 5 is expected to gain a release date towards the end of 2013.
iPhone 6 built-in wireless charging vs. accessories — we have mentioned wireless charging for the 2014 model of iPhone already, most recently in a concept design that can be seen in a video below, but those wanting major changes to the so-called iPhone 5S in 2013 will be setting themselves up for disappointment in our opinion.
We looked at the different sources claiming there could be wireless charing on the iPhone 5S previously, and it was clear that this feature is "highly unlikely" for this year from Apple and more likely from other brands like Samsung.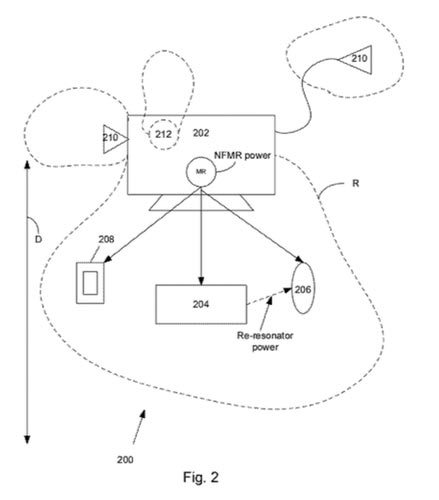 Even though wireless charging will arrive eventually with iPhone 6 looking favorable, would users even want this technology built-in? The Apple patent we heard about at the end of last year pointed to a magnetic wireless charging solution, which would mean an iPhone 6 would not need contact to charge like what's needed with current Apple mouse solutions. The finer details on this patent can be read in full within a document on Free Patents Online.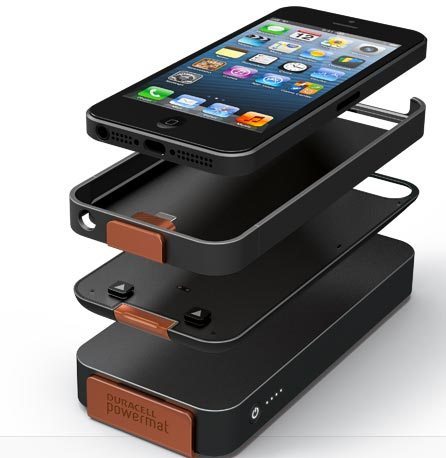 You can get wireless charging for the current iPhone 5 through accessories that need contact, like Duracell Powermat, so this might be enough for some users with the iPhone 5S or 6 and could be enhanced if official options arrived from Apple at launch. It is worth noting that every feature added as a built-in option with the next iPhone also means a higher price, or at the very least stops some other specs from being included thanks to budget.
How high does wireless charging feature of your iPhone 5S/6 specs wish list? Would you be happy with accessories instead?
Other changes expected with the iPhone 6 include multiple sizes and considering most Apple products come in many sizes, it's about time the iPhone arrived in more than one size. This is now more important than ever for a mobile phone industry wanting all-in-one devices, and while some of us think a phone should be sized as a phone and not a tablet, it seems there's a growing market for the phablet.
Apple will meet this demand one day, which could be with the iPhone 6 release date in 2014. The real issue is how much patience people have waiting for Apple to deliver what they want?