Samsung Galaxy Note 3 pre-release CPU insight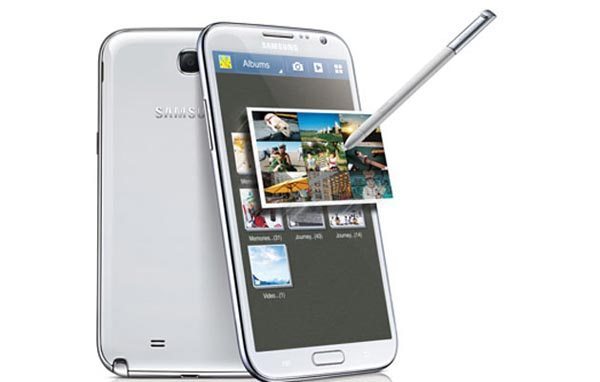 Now that we are starting to move towards the Samsung Galaxy Note 3 release date, expected between July and September, it is becoming clear that there's a consensus over certain specs and also a few puzzles as well with certain features.
The Samsung Galaxy Note 3 processor — if we traveled back a few weeks, it was pretty clear that most analysts expected the Galaxy Note 3 CPU to be based on Exynos 5 Octa, which is what you'll find in some models of the Galaxy S4.
More recently we have heard some new rumors via insiders and apparent leaks, which reveal the possibility of a Snapdragon 600 or 800 being used instead. Interestingly, the HTC T6 is becoming a popular talking point in the world of phablets and some people believe it stands a good chance against Samsung's Galaxy Note 3 with rumors pointing to the inclusion of a Snapdragon 800 processor.
We have included a video below this article that was uploaded to YouTube within the last 24 hours, and this video features a Galaxy S4 (Snapdragon 600) vs. Galaxy S4 (Exynos 5 Octa) benchmark test. This might not be for the upcoming Galaxy Note 3, but it will deliver some insight for the Snapdragon 600 vs. Exynos 5 Octa on a Samsung flagship smartphone.
Samsung Galaxy Note 3 and Snapdragon 800 — the most recent leak suggests the Galaxy Note 3 will feature the 800 version of the Snapdragon processor, although it is worth noting that Qualcomm's next-generation chip hasn't made it to any released handsets just yet.
If Samsung put either processors in the Galaxy Note 3, we're sure users would be happy with the performance and there's a very good chance that some Galaxy Note 3 models will feature the Snapdragon 800 and others the Exynos 5 Octa. You only need to look at the CPU differences in some white versions of the Galaxy S4, although we'll know more in the coming weeks.
The second video below this article features a quick look at the Qualcomm Snapdragon 600 and 800, which was featured at CES 2013. This video delivers some insight into the performance improvements with the new chips.
Do you have a preference between the two types of processors for Samsung's Galaxy Note 3? It is worth noting that some people still hope to see the Samsung Galaxy Note 3 given a release date at the June 20th press event in London, although this desire seems a long shot in our opinion.