Android Studio v0.1.1 update fixes bugs, Windows problems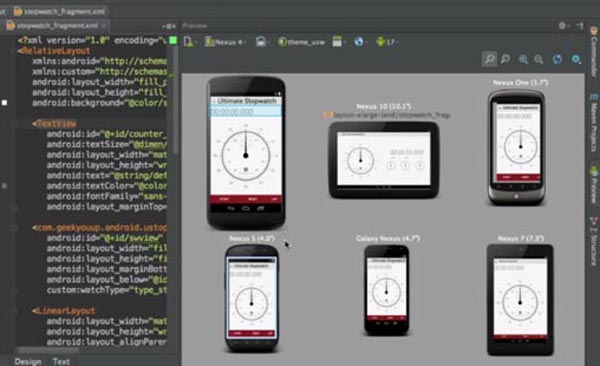 We published news about the Android Studio launch last month and how it codes apps like Eclipse with the ADT Plugin. This article was followed up a few days later with some details on Android Studio problems, which a number of our readers explained and also an issue under Windows 8 that didn't affect all users.
Android Studio v0.1.1 update — Google don't offer a full changelog between revisions, but on the official Android Studio download page you can see that v0.1.1 includes "various bug fixes" although those exact fixes were not detailed.
The other small detail we know is that there's a fix in 0.1.1 for "a common Windows installation issue". Again, this problem has not been explained further. You can access the Android Studio download for Mac OS X, Windows and Linux on the official website.
What changes have you noticed in the Android Studio v0.1.1 update? Do you have a wish list for v0.1.2? While we expected the latest Android Studio update to fix a number of problems users are experiencing, we're also sure a lot of problems still remain, so feel free to leave a comment below.