Samsung Galaxy S3 undiscovered native browser bug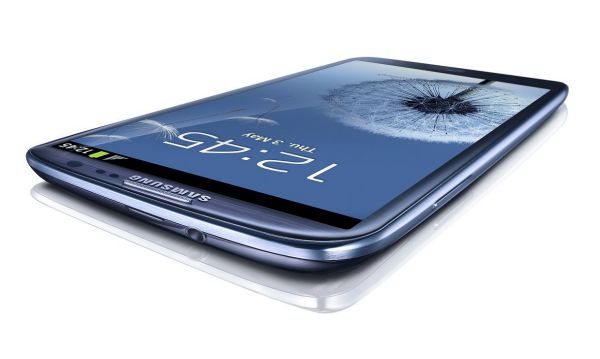 It seems the Samsung Galaxy S3 has an undiscovered native browser bug, the reason we say undiscovered because we have not come across this, nor has any of our sources, which is strange because at least one of us would normally find such a thing.
The bug found is to do with the Samsung's Galaxy S3 built-in browser, the bug was discovered by researchers from the University of Massachusetts Amherst and that the bug downloads more images than it normally would, and because of this mobile data usage loading times are much higher than normal.
Massachusetts Amherst researchers include Xin He, Prashant Shenoy, Emmanuel Cecchet and Robert Sims found this bug whilst working on a Quality of Experience (QoE) benchmarking application, this research paper (PDF) that will be handed to IEEE/ACM IWQoS Symposium that is being held today and tomorrow (June 3 — 4) in Montreal, Canada.
One section of the PDF file above mentions "We were able to find a previously undiscovered bug in the native browser of the popular Samsung S3 phone (40 million sold as of January 2013) that significantly affects performance and bandwidth usage on certain Web sites." And "When comparing our results on the different devices and networks for our Wikipedia trace, we noticed significantly higher latencies for our Samsung S3 smartphone on both Wifi and 3G," the research paper notes. In the tests, the researchers also noted that the number of HTTP requests the S3's browser made was considerably higher than that of other browsers.
If the researchers are correct, it means the problem arose because of the srcset HTML attribute, and in simple terms this means the issue is caused in the way the resolution and size of the images a browser would need to pick based on the different screen size and magnification needed.
So instead of the browser downloading images it needs, it will download all images specified in the srcset HTML attribute. This is why long load times occur and in return using a lot of data usage. Tech2 reports that the researchers loaded a 600 KB Wikipedia page and when they browsed it using IE the page size went up to a massive 2.1 MB on the Samsung Galaxy S3. It was so big the researchers said the network was busy with the download it was rendered incomplete and timed out.
The bug was found using the Samsung Galaxy S3 GT-I9300 (International Version), as well as the AT&T SGH-I747 version, both running Android 4.2.2.
Please do let us know if you have come across the Samsung Galaxy S3 browser bug?