Vine for Android slowly releases with unique feature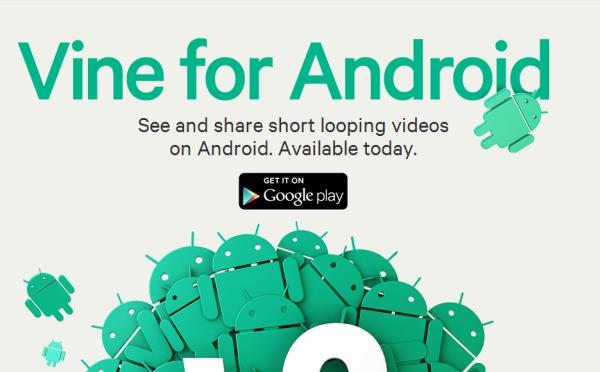 There have long been popular applications that are available to iOS user's long before they are released onto the Android platform, but today we have the great news that the Vine for Android release is finally happening with a unique feature and availability promised for Google Play today.
We reported back in April that the team behind the Twitter video sharing app were promising it would be available for Android users soon, and now they have taken to their official blog to announce the app will be available from today, but at the time of writing the Google Play link provided is not working.
The company announced they have been looking forward to sharing this news with over 13 million users already enjoying the app and now Android users can also take and share short looping videos with the Twitter community.
Users can easily create videos that have automatic playback and sound and find and invite people to join, and once shared to Twitter users can view them from within the tweet, and the Android version gets the unique zoom feature as well.
There have been many updates promised for the app in the coming weeks for both versions of the application to sync them closer together, and the app will be available for users running Android 4.0 Ice Cream Sandwich or later.
Have you managed to download Vine yet?