iPhone and Android FUMM accessory is a universal mount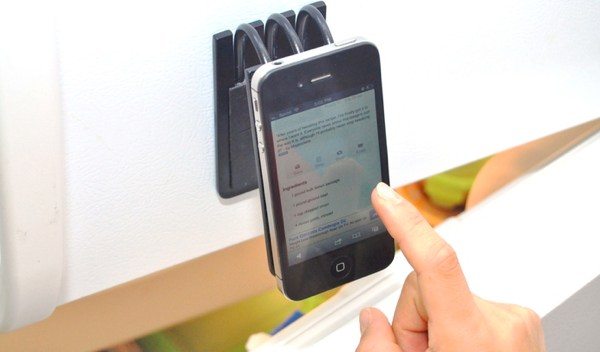 We often bring news on mobile device accessories and from time to time like to inform readers about the latest Kickstarter projects. This next item relates to both of these, as it's about an iPhone and Android device accessory named the FUMM. That stands for Flexible Universal Mobile Mount, and we think this looks extremely useful and is likely to reach its Kickstarter goal.
At first glance this accessory may look rather peculiar but you can use it as a mount, dock or stand. It consists of three strong metal flex tubes and also special plastic pads with unique nano suction technology. This means that when the FUMM is mounted it can bear over 10 pounds of pulling force, as the suction pads create small vacuums.
The suction pads on the FUMM will affix to glass, varnished wood, metal, plastic and more, and the stickiness can be restored with a quick wash. As this is a Kickstarter project the accessory is in the prototype phase, but if the target funding is met then it should become available in September.
You can see more about the FUMM or back the project at this Kickstarter page. The funding period began on May 24 with a target of $35,000 and ends on July 1. At the time of writing, with 26 days to go, a total of $7,541 has been raised from more than 200 backers. We've also embedded a video showing how the FUMM works below this story.
What are your thoughts on this iPhone and Android FUMM accessory? Why not let us know by sending your comments.