Ubuntu Eon Superphone envisioned, could win fans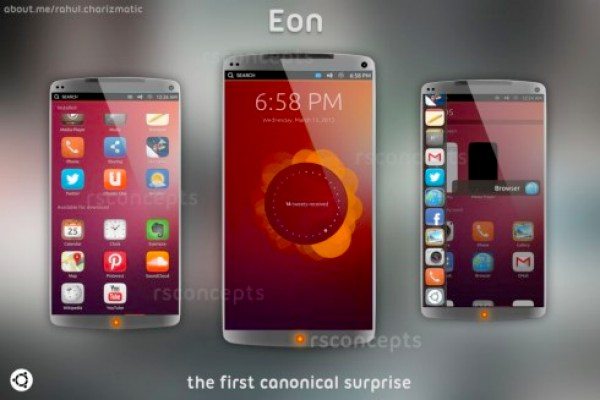 We brought readers news about the Ubuntu operating system for mobiles back in January, developed by Canonical. Ubuntu for phones prompted the possibility of a Ubuntu superphone, and we heard that new Ubuntu smartphones could become available by October this year. Now we have a look at one such possible device with the Ubuntu Eon Superphone envisioned, and we reckon that if this phone ever came to fruition it could win fans.
Occasionally we like to look at concept ideas for future devices, as they can give an inkling of what might be on offer, and the Ubuntu Eon Superphone has some top-notch specs to match its premium design. It came from the imagination of designer Rahul Sharma, and his theory even gives the phone a tagline, "the first canonical surprise."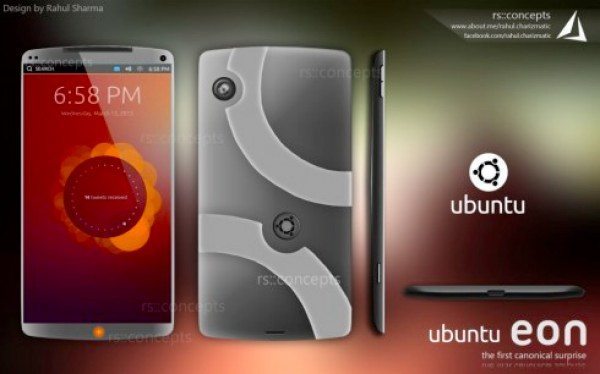 You can see some images of the Ubuntu Eon smartphone immediately above and also below this story. This Ubuntu concept has a build of polycarbonate to the front and chrome on the reverse. It also features an engraved Ubuntu logo and measures only 6.7 mm thick/thin.
Sharma has also come up with some specs for this superphone that include a 2.3GHz Qualcomm Snapdragon 800 quad-core processor, a 5-inch full HD display featuring Gorilla Glass 3 and oleophobic coating, 2GB of LPDDR3 RAM, and 64GB of internal storage.
The Ubuntu Eon totes a 13-megapixel rear camera with OIS, a 3.2-megapixel front-facing shooter with 720p capability, as well as SRS premium Surround sound, LTE, a 3000 mAh battery, HDMI port, augmented reality and also gesture recognition. It all runs the Ubuntu Touch operating system.
We think this is a stunning-looking Ubuntu superphone and wonder what you think? Would you like to see this concept become reality? Let us know by sending us your comments.
Source: Concept Phones