Google Nexus keyboard now available without 4.2 update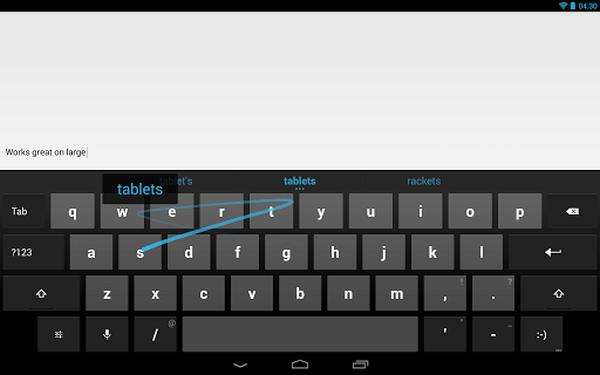 There is still a lot of Android hardware that is waiting to be treated to the 4.2 Jelly Bean update that will bring some new features to devices, but now you can get the Google Nexus keyboard without having to wait for the update to arrive.
Users of Android devices already have access to a number of quality keyboard applications via the Google Play Store, but now Google has made its keyboard available to users as a free download from its app store.
If you are the owner of certain hardware you will know that if you switch off your device and then boot it back up it will revert to the stock keyboard. This affects all of the keyboard apps I have tried but after installing the Google keyboard I was interested to see if the same thing happened, and low and behold once powered up the Google keyboard was still working.
You will find the gesture typing experience on the Google Keyboard and it will also predict what you may be going to type next, and early impressions are pretty positive for a free app although I do prefer Swype.
The application is available as a free download for all users that are running Ice Cream Sandwich or above, and other features include the likes of Voice Typing, 26 languages, various keyboard layouts, and much more. Head over to Google Play to get typing.
Source: Google+.