Samsung Galaxy Note 3 hit-or-miss release date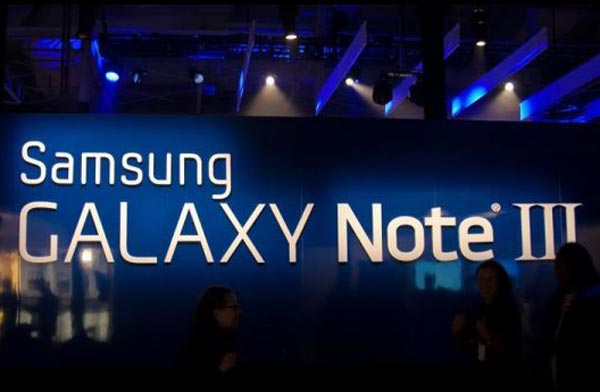 Both the Samsung Galaxy Note 3 and iPhone 5S seem to have a clear release date window, and both handsets are expected in September this year. This is in with tradition for the annual Apple iPhone update after a delay a couple of years ago, and follows the confirmation given by officials for the Galaxy Note 3 release.
Last month we heard that the Samsung Galaxy Note 3 will launch at the IFA trade fair in 3 months, and will see a release date shortly after, but this hasn't stopped a number of well-known blogs expecting the phablet to arrive sooner.
Samsung Galaxy Note 3 hit-or-miss release date – while we all know that Samsung announced previous generations of the Note at IFA, it seems DigiTimes think their insider sources know something different. The indecisive blog recently published an update on the iPad mini 2 release date, and their expectations of a longer than one-year cycle contradicts what their own insiders told them before.
It seems that DigiTimes is up to its own tricks once again with a new prediction for the Samsung Galaxy Note 3 release date, which they now feel could come in July or August. This is apparently thanks to information from their Asian supply sources, but considering their track record with hit-or-miss predictions, we highly doubt this will happen.
When you take into account the apparent confirmation of a Galaxy Note 3 launch at IFA, why would we want to believe anything different especially from a site like DigiTimes that makes wild guesses from so-called insiders? In our opinion, after looking at the evidence and consistent rumors it's almost certain to see Samsung reveal the official Galaxy Note 3 specs at IFA.
Do you think an August launch is highly unlikely for the Samsung Galaxy Note 3? Phones Review aims to keep our readers on track with the most accurate information, so we suggest our readers ignore the recent claims from insiders that the Galaxy Note 3 could release in July or August and instead look towards IFA.
When it comes to the expected Samsung Galaxy Note 3 specs, we recently received some leaked details pointing to the Snapdragon 800 for the CPU. This processor is clearly a favorite among our readers thanks to its capabilities.
Some of our readers have explained that not having a removable battery and SD card would be a deal breaker for them. Feel free to leave a comment on these specs for the Samsung Galaxy Note 3, how much do you care and what would be a deal breaker for you in terms of specs and features? You can see how the next Samsung phablet might compare to the HTC One Max in an earlier article.