iOS 7 envisioning could be last before release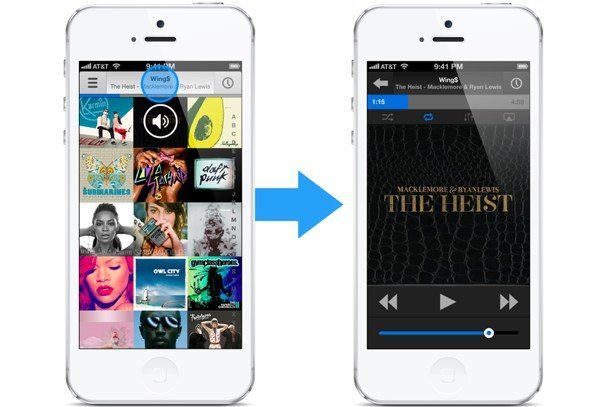 Apple's WWDC 2013 event kicks off tomorrow with the big keynote speech that is eagerly anticipated. Although we don't expect much in the way of new hardware, it does seem almost certain that we will see the official introduction of Apple's next major upgrade to its mobile operating system. This will be iOS 7, which could be publicly launched shortly afterwards. Bearing that in mind we have details of an iOS 7 envisioning that could be the last such idea before iOS 7 is finally released.
We have shown readers many iOS 7 concepts over the last few months and have seen some great ideas that we think many people would like to see on the real deal. This latest concept design regards the Music app for iOS 7 and comes from designer Brye Kobayashi. This is a detailed design that gives a complete revamp to the Music app and also includes the Up Next feature.
One of the changes involves navigation of the app so that the navigation that is currently at the bottom is integrated in the menu at the top to free more space. This is where you'll find the Up Next feature where you can line up tracks and also the display for currently playing tracks, as well as a progress bar showing the track duration. Another change regards the menu so that you can bring up the sidebar menu by pressing the menu button and change playlists, switch views and more.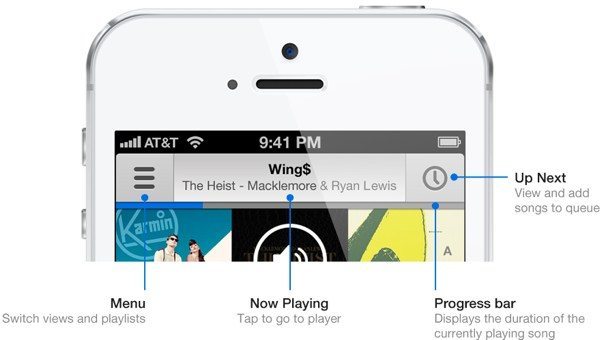 The scrubber control has also been overhauled and is now bigger and easier to see while the EQ is now moved right into the player for easier access. The playback controls are also extended meaning that the album artwork can be centered vertically, and if users slide up on album art other tracks from an album are shown. This concept also features a Dashboard mode for easier control when driving or getting around, and this mode also displays the next songs or the ones listened to previously.
We've shown a couple of images here but you can see more at Kurocha. You may also be interested in our iOS 7 countdown roundup here. Please come back to us though, as we'd like to hear what you think about this Music app concept for iOS 7, so do feel free to send us your comments. Hopefully it won't be too much longer until we can bring you all the official news on iOS 7 with the WWDC keynote coming up tomorrow. Check back with us from time to time for all the latest on iOS 7.