Anki Drive iPhone app on iTunes today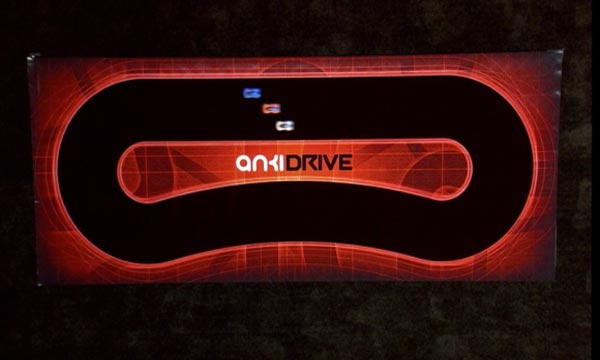 If you are a fan of Artificial Intelligence then you will love one new product being featured during WWDC 2013, and that product is named Anki Drive. It is supported by an iPhone and iPad app that will go live on iTunes at some point today.
When Tim Cook handed the stage to those behind Anki Drive, he mentioned that this new company would launch today at WWDC. Watching a mat being rolled out and then some type of toy car being put on the marked out track was cool, but the moment these cars started racing by themselves made us stand up and take notice.
During the presentation we got to see another faster car put on the mat, which looks for ways to overtake the other cars by itself. It is hard to explain how cool these AI race-cars were unless you saw them, but the Anki Drive app will be live for download today and deliver a lot more insight.
The Anki cars connect to iOS devices via Bluetooth 4.0 and stick to the track on their own. During the demo we saw a new command being given to other Anki cars that made them try and block the faster car from overtaking.
We have searched Anki Drive on the App Store while writing this article, although the app isn't live just yet but it has been pushed to the store. Gamers will love playing with friends or against the AI, and we can imagine Anki Drive making a great Christmas gift when it hits a release date sometime in fall 2013.
You can see a first look video of Anki Drive below and also a second video that features a close-up with the founders. Keep connected to Phones Review for our hands-on later this year.