Huawei Ascend P6 official image and video tease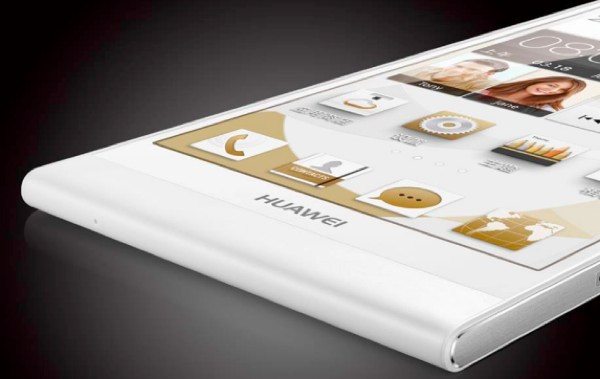 We've been following the progress of the Huawei Ascend P6 and are waiting for it to officially launch at an event being held in London on June 18. From what we've heard and seen so far this could be an extremely impressive device, and while we're waiting Huawai has just posted an official image of the device along with a video tease of its long journey to the official debut in London.
A few weeks ago we showed readers some official photo leaks of the Huawei Ascend P6, and it looked to be a beautifully stylish device, rumored to be an incredibly slim 6.18mm. Following this we recently gave details of a leaked price for the device that made it seem like incredible value.
However, as usual something that seemed to be too good to be true, was too good to be true. Huawei's Richard Yu went on to dismiss the price that had been claimed, although the more realistic approximate price that he then gave of around $490 still seems very reasonable for the Ascend P6. Yu himself has just posted the picture that you can see below this story, and you can see for yourselves just how slim the handset is.
If the specs match the look of the device we can only image that the Ascend P6 will be a very desirable smartphone. Leaked specs include a 1.5GHz quad-core processor, 4.7-inch display with 1280 x 720 resolution and 312 ppi, 2GB of RAM and 32GB of internal memory. The Ascend P6 is also said to have an 8-megapixel rear camera with 2-megapixel front-facer, and will launch running the Android 4.1.2 Jelly Bean operating system. We still hope that when it releases it will be running the later Android 4.2, but none of the above specs are official yet.
Remember to check out the video teaser below this story giving a tongue-in-cheek look at the Huawei Ascend P6 being given VIP treatment as very special cargo. Of course we will let you know the full official details of the phone when it is officially introduced next week, and hopefully will be able to give you release, price and confirmed specs. In the meantime we'd welcome your comments on the Huawei Ascend P6. Does this look like a smartphone that could tempt you?
Source: Huawei (on Facebook)