Sony vs Microsoft at E3 in tablet wars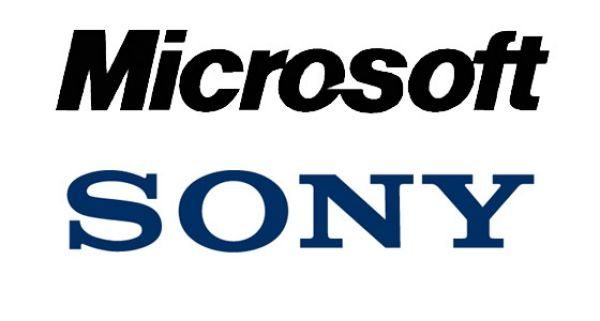 Forget Sony vs Microsoft in Xbox One and PS4 battle, we want to hit more on the tablet war between the two giant names at E3 2103.
We know that more and more games are being released for smartphones and tablets, and it is fair to say this has put a massive dent in console sales because people love to play games whilst on the move.
Mobile and free games are very solid and becoming a force, even more so for this year, it would be nice to just have a tablet that could plug into the TV that provides just as much power as a gaming console could. Granted, that this will not happen for a few years yet, but it is possible seeing how portable devices are getting more powerful each year.
Tablets and smartphones are making an impact; the game space in the mobile world is growing at such a fast rate. Look at games such as Modern Combat; many gamers have said the graphics on this game is console like. The Xbox 360 as we all know supports tablets and smartphones, and this allows the console gaming fun to reach more than just your front-room to enable gamers to connect to cross-platform worlds wherever they go.
When it comes to gaming on tablets we know the iPad dominates this market, but we cannot count out both Sony and Microsoft, and you can bet your bottom dollar both these giants will announce games for mobile devices.
Free-to-play games are very popular indeed, paying a lot of money for a console game will become a thing of the past sooner or later, the money lost via console game sales could be utilised via advertising or in-app purchases etc.
Bloomberg reports a very interesting article and it is well worth reading, one part that stood out the most for us is where they said "Both present today at E3, the video-game industry's annual conference running through June 13 in Los Angeles, with the $67 billion game market in the grip of two-year slump. Consumers have cut purchases of consoles and costly packaged games for inexpensive Web-delivered titles like Rovio Entertainment Oy's "Angry Birds," defined as more casual, mobile and social."
Do you think E3 2013 will reveal more app games over console games? And who will become victors in the tablet war; will it be Sony or Microsoft?