Android 4.3 Jelly Bean leaks increase before release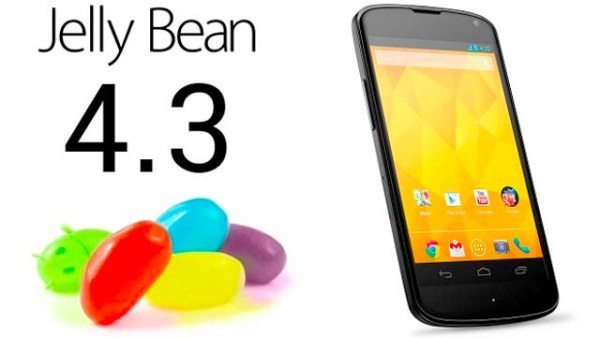 Many Android enthusiasts are waiting for the official reveal of Google's Android 4.3 Jelly Bean operating system, and we've been bringing you news and leaks about this. This latest iteration of the OS could arrive at any time, but while we are waiting it seems that the leaks are increasing before the release.
Recently we told you of an Android 4.3 Jelly Bean tease, as LG had listed its upcoming Optimus L7 2 on its website as launching with Android 4.3. We have also recently seen a video showing a leak of the Android 4.3 new camera UI on a Nexus 4. This was taken at the Thailand Mobile Expo and it gives a taster of what the revamped camera interface will look like. You can see that video at our previous post here.
Now another teaser has arrived with news that the Samsung Galaxy Nexus has appeared at the Bluetooth SIG for re-certification. This suggests that Android 4.3 will be compatible with this device and may also give hope for those who own similarly older Android devices. There has been widespread speculation about support for low-energy Bluetooth with Android 4.3 and the Bluetooth SIG certification gives a pass for the Galaxy Nexus on a software update that seems likely to be Android 4.3.
In one final snippet an unidentified 7-inch Asus tablet with the codename K008 has also shown up for Bluetooth certification. This device is detailed as running JWR11, and this has been associated before with Android 4.3 and the Nexus 7. It looks likely that the latest time that Google will introduce Android 4.3 is August, but of course that could mean it might arrive any time from now.
Certainly all of the leaks coming out suggest that things are progressing nicely, and hopefully we'll see the arrival of Android 4.3 Jelly Bean soon. We'll be sure to let you know when we hear more about the update. We always welcome comments from readers so do let us know your thoughts on Android 4.3.
Source: Know Your Mobile