Cerberus app will help protect your Android device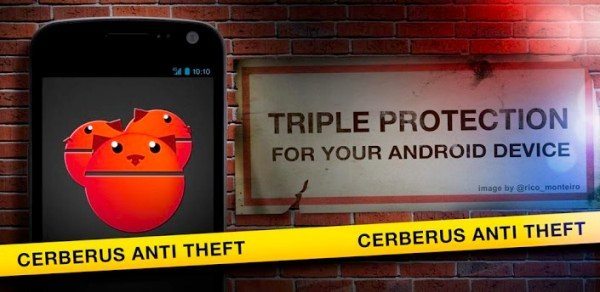 At Phones Review we enjoy bringing readers news about some of the best apps available, some of them for entertainment and some that are just plain useful. At the moment there's a lot of interest regarding the Cerberus app and we have details ahead of how this app will help to protect your Android device.
The Cerberus anti-theft app is an app that can help you to recover an Android device that you might have lost or misplaced, or had stolen. For one week you can receive a free trial, and following that you'll need to purchase a lifetime license, but this is at a low price of only €2.99. This is a one-off payment that you can buy within the app, and there are no other monthly or yearly fees.
The license that associates with your Cerberus account can then be used for up to five of your devices. The app helps you to safeguard your device in three ways. First, with remote control via the Cerberus app website, second with remote control via text message, and finally with a SIM checker that will automatically alert you if someone with an unauthorized SIM card uses your device.
Various operations of the app include locate and track, a loud alarm, wiping the internal memory and SD card, hiding Cerberus from the app drawer and locking the device via a code. Just some of the other operations are recording audio from the microphone, listing the last calls sent and received, and finding information about the currently used network for a device.
This is a very highly rated device earning a rating of 4.5 on Google Play. If you want to find out more about it or download the Cerberus anti theft app by LSDroid, head to Google Play here. The app is compatible with devices running Android 2.2 or later. We always welcome comments from readers, so feel free to send us your thoughts about the Cerberus app by using the comments box below.