HTC Tiara 4.3-inch WP8 smartphone photo, looks classic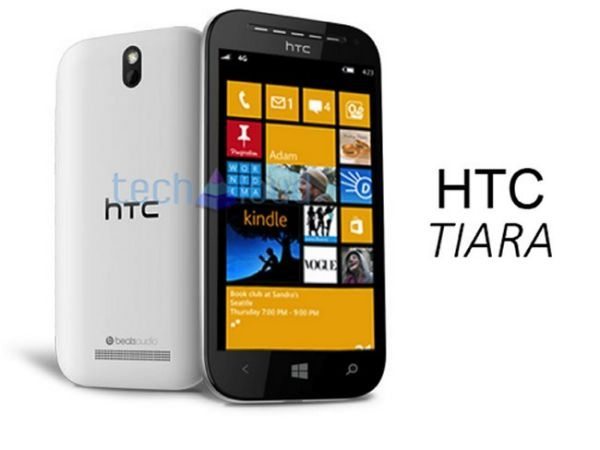 Back on May 27th we reported about a new Windows Phone 8 smartphone called the HTC Tiara first found by UnwiredView, but back then all we had was the HTC logo and there was also a screenshot on the sources site leaking this new model.
Well today there is a new picture of the HTC Tiara Windows Phone 8 smartphone, apparently the new photo we have for you below is the official shot that has leaked online before its launch.
Tech Loud have now posted a picture online, which was not showing before. There are no official details on release dates or prices at the moment but apparently it is heading to Sprint.
The HTC Tiara mid-range specs are said to include a 4.3-inch WVGA Super LCD2 display, 1GB of RAM, 1.2GHz dual-core Snapdragon S4, 8GB internal memory, 1.6-megapixel front camera and an 8-megapixel on the rear.
We have also heard that this could go on sale by the end of this month with price-points under $100 on a two-year plan, but this is only speculation. If you are after a mid-range handset then this might be for you, personally I think it is ugly and it has a classic look, and in classic I mean it looks dated.
Please do let us know if you are interested in the new HTC Tiara? Hopefully this name will change because it is dire.