iPhone 6 creation steps up display and features A7 chip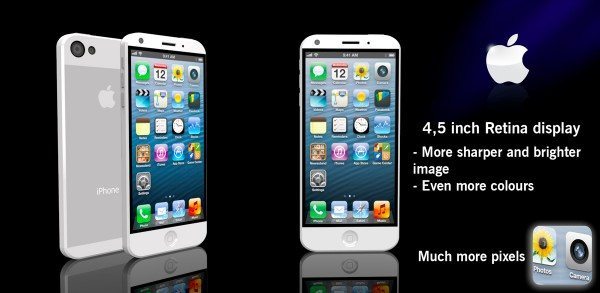 Although many people were hoping to see the introduction of the iPhone 5S or iPhone 6 at WWDC yesterday, this didn't come to fruition. To keep us going during the wait for the next iPhone we have an iPhone 6 creation to show you that features a step up with the camera and display size and also features an Apple A7 chip.
We had cautioned readers that we felt a new iPhone unveiling at the event was very unlikely, but of course we would have been happy to be proved wrong in this instance. The lack of new iOS hardware though, does give us a chance to look at the odd concept design from to time. It's always interesting to see these designs to give us some ideas of how future devices could look and what specs they could feature, and this latest concept comes from designer Giorgi Tedoradze.
You can see a couple of images here that show Tedoradze's iPhone 6 concept with a bigger camera and also a larger display. We recently informed readers about the evidence mounting regarding a larger screen for the iPhone 6 and that has been reflected in this iPhone 6 creation. This imagined iPhone 6 is beautifully slim, with dimensions of 130mm x 60mm x 7mm and weighing in a 110g, with a a display size of 4.5-inches. It also features an Apple A7 processor.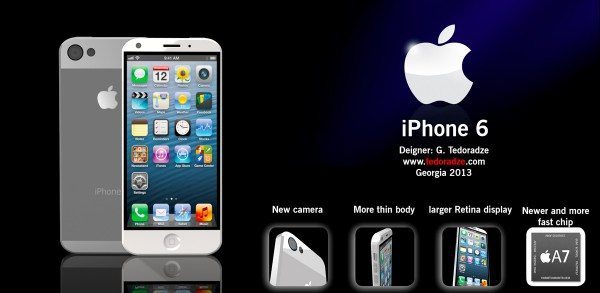 Obviously these specs are all imagined, in the same way as this design, but they do echo a lot of the rumors so far regarding the iPhone 6. Many are expecting a real improvement to the camera of the iPhone 6, and this concept sports a 12-megapixel iSight camera. It also comes in a wide range of colors including white, black, grey, black, blue, purple, red, yellow, green and brown. We're not sure what to make of the actual design of this iPhone 6, which is very similar to the current iPhone 5 but also reminds us a little of the HTC One. We do like the very thin bezels though.
We'd like to know your thoughts on this iPhone 6 concept creation. Would you like to see the real iPhone 6 with this design when it becomes available? Maybe you'd like the iPhone 6 to have a completely overhauled new look to the current iPhones on the market? Send us your comments to share your ideas on this.
Source: Giorgi Tedoradze