iOS 7 Airdrop features on iPhone 5, not 4S/4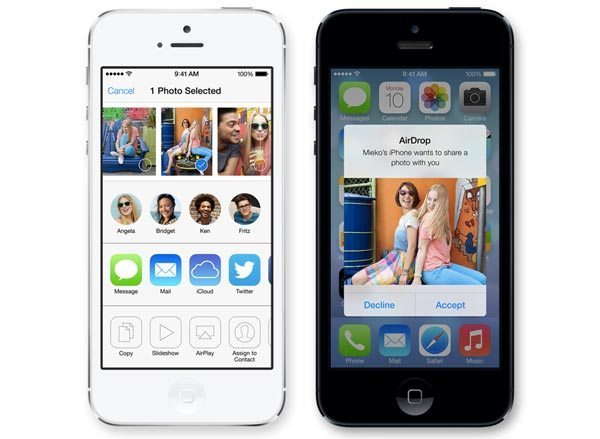 Over the last two days our in-house developer has been hands-on with the new iOS 7 features on both an iPhone 5 and iPhone 4S, although not all features are the same on both generations of Apple smartphone.
When trying to share a photo between an iPhone 5 and 4S both running iOS 7, it became obvious this wasn't possible. You can quickly swipe up into the control center from your iOS 7 lock screen when this feature is turned on, and on the iPhone 5 with iOS 7 you'll see AirDrop clearly in view.
iOS 7 Airdrop features on iPhone 5 – the image below is a screenshot taken from an iPhone 5 with iOS 7 beta 1, which you can see the different options available within this area. Any nearby iPhone 5's with iOS 7 will appear here, but you can change the AirDrop option to only show people in your contact list or even turn it off completely.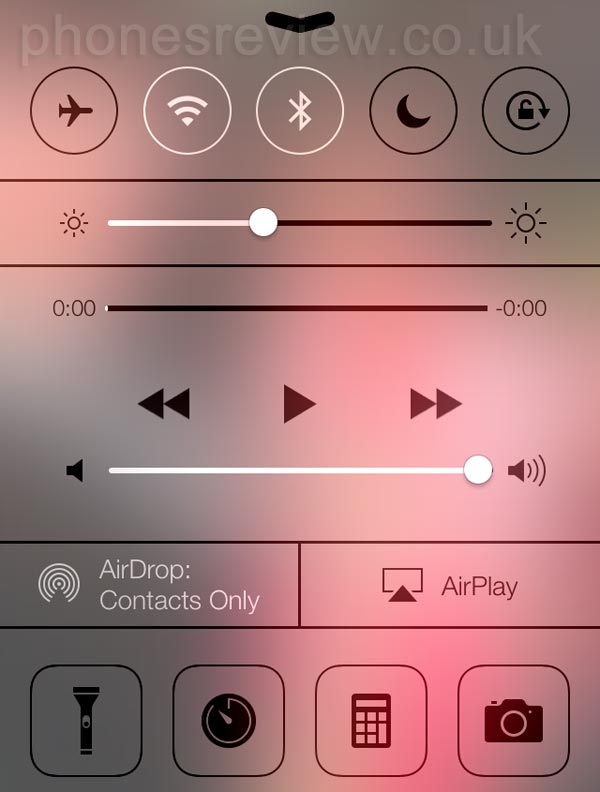 iOS 7 Airdrop on iPhone 4S – the next screenshot was taken with an iPhone 4S running iOS 7, which clearly shows the AirDrop features are missing with no option for AirDrop at all. We know there's a few other missing settings and iOS 7 features missing from iPhone 4/4S, but for now we wanted to point out the lack of AirDrop considering this was a big selling point of iOS 7.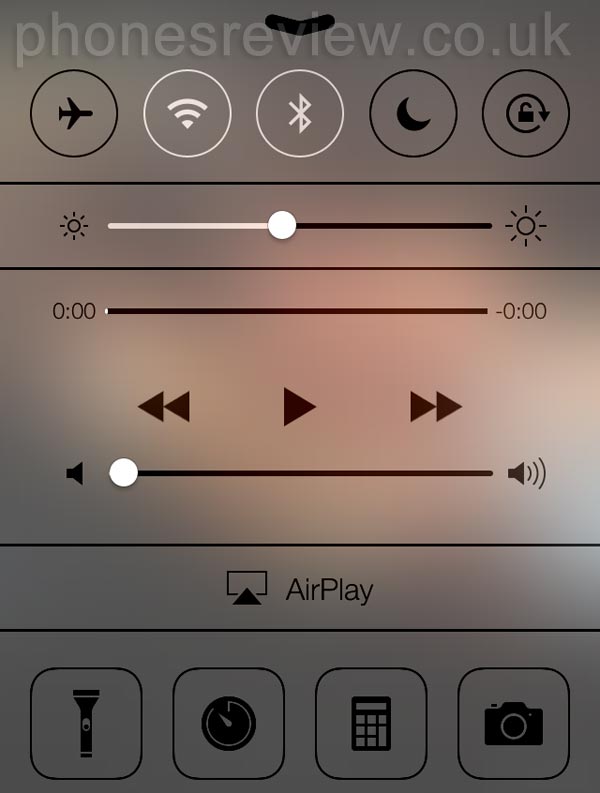 Another reason it is ridiculous that AirDrop is missing from the iPhone 4/4S is the fact that a lot of friends and family will be using slightly older iPhones. This will stop you sharing things with a lot of people, although we still have hope that iOS 7 beta 2, 3 or maybe a later version could activate AirDrop for iPhone 4S at least.
Thanks to AirDrop being peer-to-peer you'll be able to share directly without the need for a Wi-Fi network, and even better is the fact that transfers are encrypted. Apple hasn't clearly mentioned the feature only working with iPhone 5 on their website, but it's in the small print towards the bottom, so again we hope that by the iOS 7 Gold Master we'll see further support.
Apple make it clear that the iOS 7 features are "subject to change" and currently the small print states, "AirDrop is available on iPhone 5" and no other iPhone. AirDrop will be on the iPad mini, 5th generation iPod touch and 4th generation iPad. If the situation changes on a future iOS 7 beta then Phones Review will update our readers.