Samsung Galaxy S4 Active AT&T release, pre-order tomorrow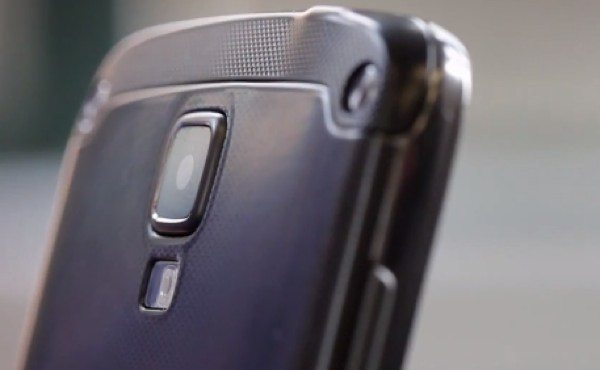 We've been giving readers plenty of information about the Samsung Galaxy S4 Active smartphone, and we now have news that many of you have been waiting to hear. The Galaxy S4 Active will see a June 21 release on AT&T for those in the US, with pre-orders starting tomorrow. We have further details plus a just-released video from AT&T about the phone coming up, as well as a price.
From Friday, June 21 the Samsung Galaxy S4 Active, a rugged version of the Galaxy S4, will be available at AT&T online or in its retail stores. Oddly enough we recently told of a leaked image with a possible clue about a June 21 release date on AT&T and this turned out to be right! If you want to make sure you get one then you can pre-order the Galaxy S4 Active on AT&T starting tomorrow. The price of this Android smartphone is $199 on the usual two-year contract.
The Galaxy S4 Active comes in two color options, Dive Blue or Urban Gray, and is dust and water-resistant to IP67 standard. The two-minute video that we've embedded for you below shows testing of the phone taking a dunk in water and also gives plenty more information about the phone, including specs and features.
Key specs of the S4 Active include a 1.9GHz Qualcomm Snapdragon 600 quad-core processor, 5-inch full HD TFT LCD display, 2GB of RAM and 16GB of internal storage, expandable via microSD to 64GB. It also has an 8-megapixel rear camera with Aqua Mode along with a 2-megapixel front-facing camera, LTE and 2600 mAh battery, and it will release running Android 4.2.2 Jelly Bean. You may also be interested in a preview video of the Galaxy S4 Active.
The Samsung Galaxy S4 Active would be a great choice for those who want an extra-sturdy device and are always on the move. Will you be ordering this Samsung Galaxy S4 Active smartphone on AT&T? Send your comments to let us know what makes this phone so appealing to you?
Source: Phone Arena