GTA 5 iFruit phone envisioned in 3D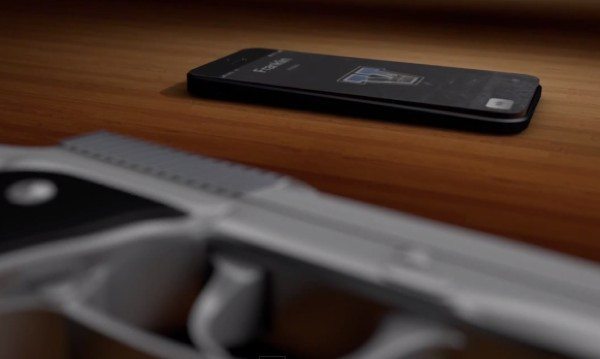 This post is especially for all of you avid gamers out there, especially if you're a fan of the Grand Theft Auto franchise and looking forward to the release of the GTA 5 (GTA V) from Rockstar. If you play GTA then you will have heard of the iFruit smartphone line in the HD Universe. Today we have an iFruit phone envisioned in 3D as a teaser in the run up to the GTA 5 release.
The iFruit devices are a clear parody of Apple's iPhone and in the game the iFruit can be used to take pictures and upload them to the Social Club, and players can also see the map and make calls. While we're waiting to see the iFruit by Rockstar in GTA 5 we have a concept design for you that shows the iFruit in 3D.
This iFruit concept was created by the team at T3, and the site has now shared its concept render on video. This device is a mixture of the iFruit shown in a GTA 5 poster and the iPhone design and has an appealing edge-to-edge display. It features some apps, as imagined by the team that created it. These include a remote-detonation app, mobile store, and a rather neat Pay'n Spray feature. We know there are many people out there who enjoy mobile gaming and we'll be following all of the future app developments for GTA 5.
Why not take a look at the video of the GTA 5 iFruit smartphone concept that we've embedded for you below this story. You can also share your thoughts about this iFruit design with other readers by letting us have your comments.