HTC One vs Samsung Galaxy Mega 6.3, attention to detail shows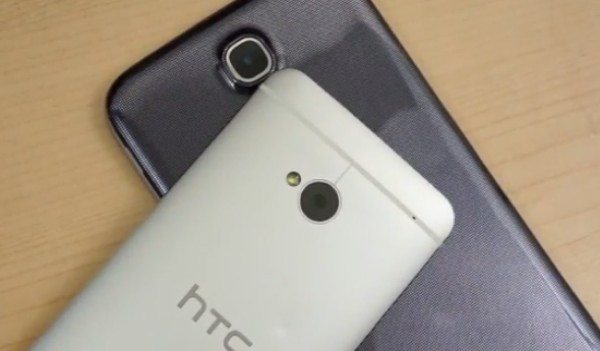 The HTC One and Samsung Galaxy Mega 6.3 are both new Android smartphones that are attracting a lot attention. We've been highly impressed with the HTC One, and there may be some consumers trying to choose between the One with its 4.7-inch display and the Mega 6.3 with its much larger 6.3-inch screen but lesser specs. Today we take a look at these two phones, and we have a video comparison to show you of the HTC One vs. Samsung Galaxy Mega 6.3 where it seems that attention to detail wins the day.
Before you view the video we'll give you a rundown of the key specs of each of these phones so that you have a general idea of what they offer. The HTC One is powered by a 1.7GHz Qualcomm Snapdragon 600 quad-core processor, has a 4.7-inch full HD display with resolution of 1920 x 1080 and 469ppi, 2GB of RAM, and 32 or 64GB of internal storage (non-expandable). It also sports a 4-megapixel UltraPixel rear camera, a 2.1-megapixel front-facing camera, LTE, and non-removable 2300 mAh battery. It launched running Android 4.1.2 Jelly Bean and should be upgradeable to 4.2.2 very soon.
On the other hand the Samsung Galaxy Mega 6.3 carries a 1.7GHz Qualcomm Snapdragon 400 dual-core processor, a 6.3-inch TFT display with resolution of 1280 x 720 and 233 ppi, 1.5GB of RAM and either 8 or 16GB of internal memory (expandable via microSD to 64GB). It also includes an 8-megapixel rear camera, 1.9-megapixel front-facing shooter, LTE, removable 3200 mAh battery and built in stylus. It runs the Android 4.2 Jelly Bean operating system.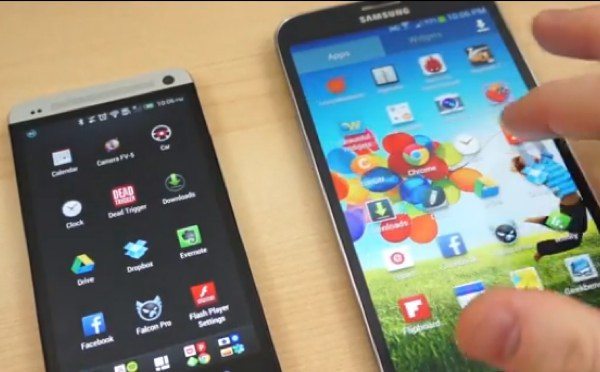 As you can see then, overall the HTC One has notably better specs, although the Galaxy Mega 6.3 does have expandable storage, a removable battery and of course, that whopping big display. Don't be fooled by the fact that the UltraPixel rear camera of the HTC One is 'only' 4-megapixels though, as pixel-per-pixel the HTC UltraPixel camera is much more effective. Your choice between these two may simply depend on the display size that you favor, but if you're undecided then check out the 11-minute video that we've embedded for you below this story.
The PocketNow YouTube video gives a great all-round look at these two devices and goes into specs, software, features, camera performance, battery life and more. In conclusion, one of the two devices is deemed a clear winner, and it's clear that the attention to detail of this smartphone makes it a top choice. You can see in the video which one is rated the best, and it may not be too difficult for you to guess, but of course different phones will suit different people.
We'd like your thoughts on the HTC One vs. Samsung Galaxy Mega 6.3. Do you think the video comes to a fair conclusion? Which one of these two Android smartphones would be your choice? Send us your comments on this.