iPhone 5S sensor reiteration but no Sapphire display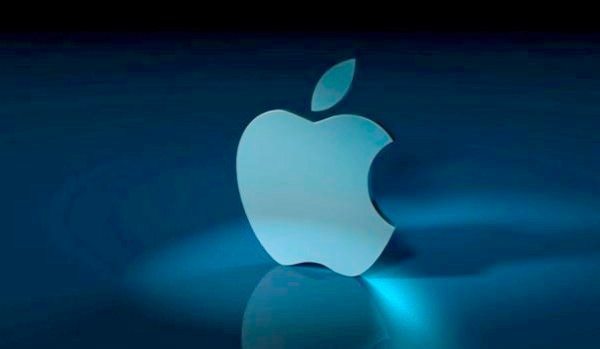 The next Apple iPhone is likely to be called the iPhone 5S although there's a slim chance it may be the iPhone 6. We've been reporting on many of the leaks and rumors surrounding the phone, and something that has cropped up repeatedly is the possibility of a fingerprint reader and also a Sapphire Glass display. However, from the latest snippets of news it seem that although a fingerprint sensor is probable, the iPhone 5S is not likely to have a Sapphire display.
Previously we have speculated on which major phone manufacturer would be the first to come up with a Sapphire Glass screen instead of using Gorilla Glass for the display. At present Apple uses Gorilla Glass for its iPhone displays, and this is extremely durable and effective. However, Sapphire Glass has been described as being three times harder to break as well as being three times more resistant to scratching.
The current iPhone 5 does use Sapphire Glass for its camera cover, and there has also been speculation of Sapphire Glass being used for the home button of the iPhone 5S. As a fingerprint sensor is widely expected for the next iPhone, a Sapphire crystal home button would make sense to avoid the possibility of damaging the sensor with scratches. As you might expect though, the price of Sapphire Glass displays could be prohibitive until they start being more widely used, at which point the price could lower considerably
Now it seems that hopes for a Sapphire Glass display for the next iPhone is a non-starter, as Vertu COO Perry Oosting recently spoke about Sapphire Crystal Displays and Apple. Vertu is a luxury phone maker and has used Sapphire crystal for some of its smartphone displays but feels that mass production of such displays would be an issue for Apple.
Oosting also said that Apple had previously considered an iPhone with a sapphire crystal screen, and had even recruited some Vertu employees in this respect, but had eventually decided against it. He went on to say that it would be some time until Sapphire crystal material will be able to be processed in the numbers required by Apple. Therefore it looks as though Apple choosing Gorilla Glass for the future iPhone displays is a much more viable option for now.
Many major smartphone manufacturers are now using Gorilla Glass for displays and the recently released Samsung Galaxy S4 features Gorilla Glass 3. Although Apple itself hasn't ruled out the use of Sapphire displays it doesn't look too feasible at this point, but for now at least, we think most consumers would be perfectly happy for Apple to continue using Gorilla Glass in its iPhone displays. Of course, as the price of Sapphire crystal displays comes down then it may become a more achievable alternative.
Despite the fact that Sapphire displays look highly unlikely for the iPhone 5S, it seems a fingerprint sensor is much more probable. A recent Reuters report reiterated the earlier rumors from supply chain sources about fingerprint technology for the iPhone 5S, and this brings more weight to this as a prospective addition. The addition of a fingerprint reader for the next iPhone is likely to be a move that would go down well with prospective buyers, as it could replace the need for passwords and PINs to unlock the device.
On balance then we should probably rule out a Sapphire Glass display for the next iPhone although it looks very plausible that the much-rumored fingerprint sensor could feature for the iPhone 5S. We may still see the addition of Sapphire crystal being used for the home button of the iPhone 5S though. We'd like your thoughts on this latest iPhone 5S speculation. Do you think Gorilla Glass is still Apple's best display protection option? Would you welcome a fingerprint sensor for the iPhone 5S? Send your comments to let us know.
Source: Tages Anzeiger (Google Translated) AND Reuters