Samsung Galaxy Note 3 claimed camera image shows promise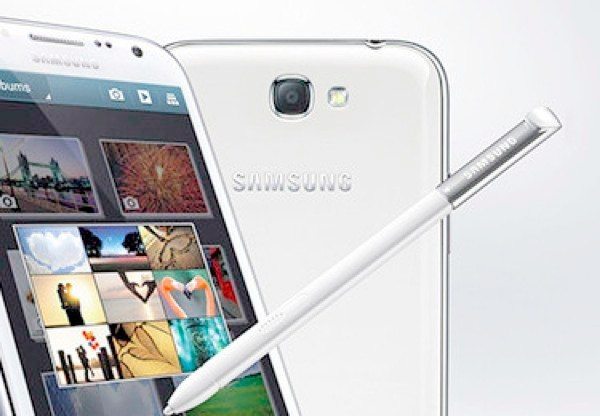 There are multitudes of Android device enthusiasts waiting for the Samsung Galaxy Note 3 release although it could be some months away yet. We've been bringing readers plenty of insight and leaked news though, and the closer we get to a launch the more we hear. Today an image has emerged that claims to have been taken with the camera of the Samsung Galaxy Note 3, and it shows real promise.
Just a few days ago we showed a leaked image that purported to be of the Samsung Galaxy Note 3 prototype, but of course we have no way of verifying that just yet. Similarly we have no way of confirming whether the leaked image said to be captured by the Samsung Galaxy Note 3 camera is the real deal, as EXIF data can be faked, but of course it could be.
The image itself (shown below) is fairly bog-standard as many of these first images taken with device prototypes are, as it merely shows the corner of a keyboard on a desk. However, we wouldn't expect a panoramic landscape as pre-release device camera shots are often first taken in an office set-up. The photo is said to have been taken with a Samsung Galaxy Note 3 (SM-N900) in the pre-production stage, and one thing that we can say is that the image seems to be of generally high quality.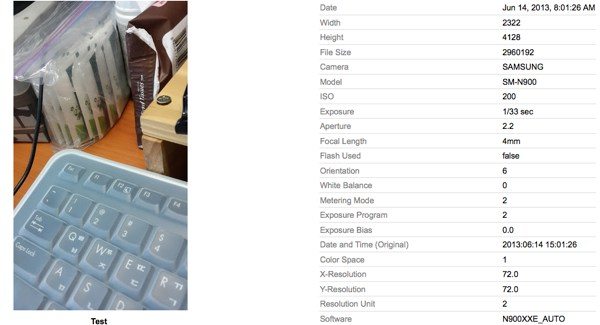 The Galaxy Note 3 is rumored to be stepping up to a 13-megapixel rear camera, so this could explain the good quality. Another thing to take into account is that usually images taken with pre-release devices can be pretty low quality before all the rough edges are ironed out in the final release version. Therefore the fact that this image is so good is a very encouraging sign.
Are you waiting to hear official news about the Samsung Galaxy Note 3 phablet-style smartphone? Is the camera quality something that you take into account when purchasing a new smartphone? Let us know with your comments.
Source: Picasa Via: Phone Arena