Eras Adventures 3D game for Android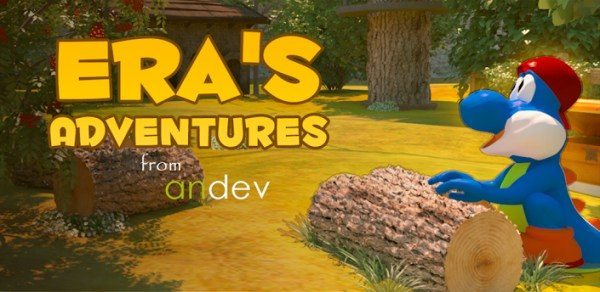 If you have a smartphone or tablet then you probably enjoy the use of mobile apps, and today we have details for you about an Android gaming app. It's called Eras Adventures 3D HD, a great 3D action game that features stunning graphics and gameplay.
The aim of the game is to help a little creature dubbed Era to escape. You'll need to find hidden chests along the way that hold the secret keys to unlocking different levels. It's an exciting adventure, easy to pick up and appealing to all ages, and Era is a cute little figure to guide through the game.
If you want to be the number one player though, then it offers an absorbing and challenging experience. Players are up against other players across the world, and you can share your top scores on Facebook if you feel like showing off a little. The price of this app is £1.59 /£1.79 and it's compatible with devices running Android 2.2 or later.
We've embedded two videos below this story for you that give an idea of the game. The first is the official trailer for Era's Adventure 3D and the second is Era's Adventure Android Gameplay First Look, a 6-minute view of the game. You can download Eras Adventures 3D HD from Google Play here. You may also be interested in our roundup of the best Android game apps for tablets that are currently available.
Will you be heading to Google Play to check out this pleasing game? We'd like to hear your thoughts on Eras Adventures so feel free to send us your comments.