Nokia Lumia 925 smart cam, cinemagraph demo videos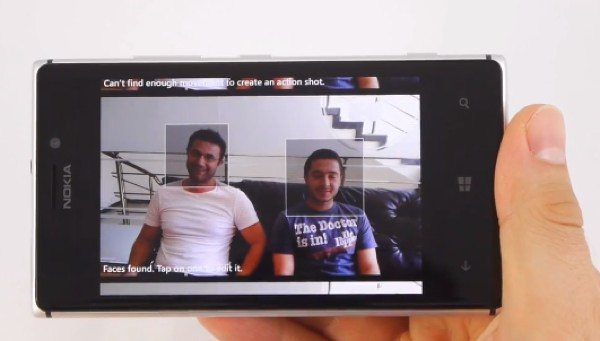 The Nokia Lumia 925 has recently released and is a notable new Windows Phone offering a particularly impressive camera set-up. We've been bringing you details of this new Nokia smartphone, and today we have a couple of new videos for you to view. One video is a look at the Nokia Lumia 925 Smart Cam, while the other is a cinemagraph demo.
If you want a more overall look of the Nokia Lumia 925, then check out our recent post showing more on the specs and a video review. These two latest video clips purely concern the camera of the Nokia Lumia 925, and the first shows the Smart Cam application. It's a two-minute look at the pre-loaded application that can really help you to take some great photos with the Lumia 925.
The video shows the Smart Cam and how it can take 10 consecutive photos over a period of 3 seconds. The user can then select the one they like best, or alternatively they can replace one face shot with another for example, to get everybody looking their best. The Smart Cam can even remove people who may have accidentally got in on the action in your photo. There's also a very good Action Shot feature that stitches together individual frames.
Moving on to the Cinemagraph demo of the Nokia Lumia 925, and this is a tool that allows the user to capture a video with the camera and turn it into an animated GIF. You can also choose to animate one section of an in image only, leaving the rest intact. This is a really neat feature that we think many will enjoy using, and users can also add filters or adjust the speed of the animation. Why not check out the videos below this story, and let us know what you think of these rather neat features.
You may also be interested in our recent comparisons of the Lumia 925 and Galaxy S4 or against the HTC One. Do you admire the Smart Cam and Cinemagraph features of the Nokia Lumia 925? Could the impressive camera and its features seduce you into buying this smartphone? Send your comments to let us know.