Huawei Ascend P6 price competes with flagship smartphones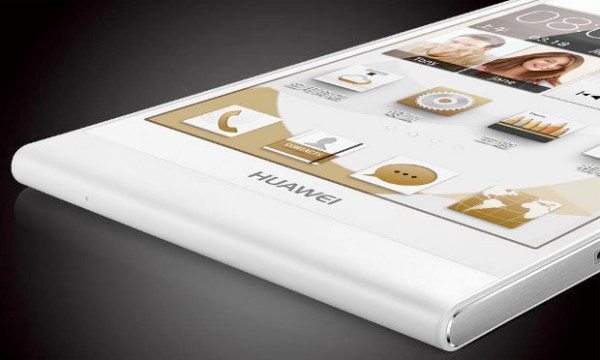 The Huawei Ascend P6 smartphone was recently made official and is attracting a fair amount of interest. This has some very decent specs, and now some pricing has been announced. The Huawei Ascend P6 price competes very favorably with other flagship smartphones that are available, and could do well sales-wise because of this.
The Ascend P6 is due to release in July, and as a quick recap of specs we'll tell you that it's powered by a 1.5GHz Huawei K3V2 quad-core processor, has a 4.7-inch display with resolution of 1280 x 720 and 312 ppi, 2GB of RAM and 8GB of internal storage, expandable up to 32GB via microSD. It also has an 8-megapixel rear camera with 1080p video capture, along with a 5-megapixel front-facing camera, and 2000 mAh battery. The Ascend P6 also runs the latest Android 4.2.2 Jelly Bean operating system.
Some of you may remember that in May a leaked price for the Ascend P6 emerged that seemed to be too good to be true. Indeed it did turn out to be untrue but even when Huawei suggested the price would be around £319/$490 instead, that was still thought to be extremely competitive, considering the specs. Recommended retail price for the Huawei Ascend P6 has now been announced as around £380 or $580. However, UK retailer Carphone Warehouse has now listed the phone for sale with a SIM-free price of £329.95 ($505).
Obviously prices will vary depending on region, carrier or retailer but at that price the phone seems pretty much a snip, when compared to other top smartphones such as the iPhone 5, Samsung Galaxy S4 or HTC One. As a fair comparison the same UK retailer offers the iPhone 5 from £449.95 ($692), the Galaxy S4 from £559.95 ($860) and the HTC One for £489.95 ($753), all prices SIM-free. Although you may be able to find these phones for less at other retailers, the difference between these prices against the price from the same retailer for the Huawei Ascend P6 is significant.
We're interested to hear your views on the Huawei Ascend P6 and the pricing, which seems very reasonable for this level of handset. Are you tempted to buy the Huawei Ascend P6? Let us have your comments.