Motorola Moto X Phone accessories starting to emerge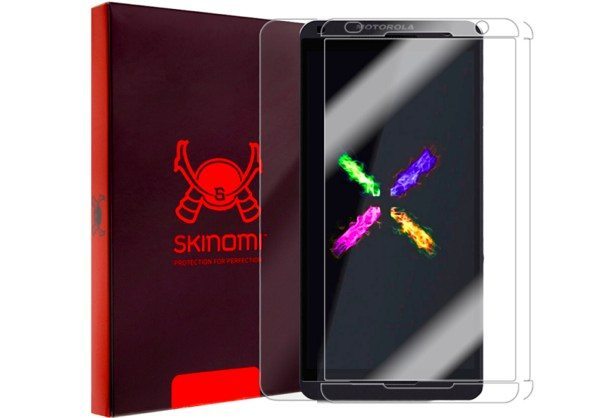 There has been a lot of interest in an upcoming phone that has variously been referred to as the Motorola X Phone, the Moto X and also the Google X. Recently we informed readers that Motorola has now confirmed this as the Moto X and the company also said that the phone would be released by October at the latest. We're wondering if the phone might release quite a lot earlier though, as Moto X phone accessories have now started to emerge.
When rumors of this phone first emerged several months ago it was even speculated that this would be the Google Nexus 5 handset, although this idea was later dispelled. The Moto X still seems to be attracting attention however, and although nothing has been confirmed yet we have already seen several sets of leaked specs detailed, many of which differ.
The most recent specs leak that we have seen came from an often-reliable source though, and these included a 1.7GHz MSM8960 Pro dual-core processor, 720p HD display, 2GB of RAM and 16GB of internal memory, a 10-megapixel rear camera and 2-megapixel front-facing shooter. Along with these specs we also heard that the Moto X phone would run the Android 4.2.2 Jelly Bean operating system, but we must remind you that all of this is not yet confirmed. If accurate though, then the specs are decent enough, but we feel that many potential customers are hoping for a lot more.
For a while it almost seemed as though the phone was a figment of our imagination, but now it certainly seems as though the Moto X is on the way, considering that accessories are now on offer. A site called Skinomi is offering the Skinomi TechSkin Motorola Moto X Skin Protector at a price of $19.95, a Screen Protector for $11.95, Carbon Fiber Skin Protector at $19.95 and a Silver Carbon Fiber Skin Protector, also at $19.95.
All of the above are listed specifically as Motorola Moto X accessories and there are also further options such as the Skin Protector in Dark Wood, Light Wood, Brushed Steel and Brushed Aluminum, all priced at $19.95. It seems pretty early to be listing accessories for the Motorola Moto X if a release isn't coming until October. Therefore we're now pondering over whether we may see it much earlier than expected.
We'll be following developments on the Motorola Moto X Phone with interest and will pass on more information about this upcoming smartphone as soon as we hear it. In the meantime we'd like to hear your thoughts on this. Are you less than excited about the latest rumored specs? As accessories are now appearing for the Moto X, are you hoping that the phone may release earlier than expected? Send your comments to let us know.