iOS 7 vs. iOS 6 for Siri features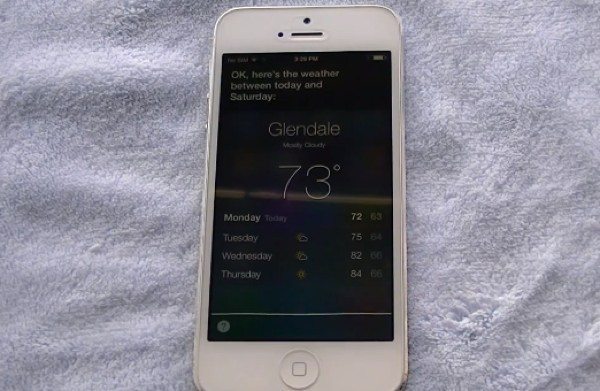 Many readers will already know about the official introduction of Apple's iOS 7 mobile operating system at the recent WWDC event. The upgrade is available for developers in beta form right now and is heading for a public release in fall. Today we have a couple of videos showing iOS 7 vs. iOS 6 for Siri features, that should give you an idea of some of the improvements that have been made.
Earlier today we posted some videos showing Android 4.2.2 vs. iOS 7 beta 2 changes, and the first of these new videos gives a contrast of the newer operating system against the existing iOS 6. The video details the new Siri voice of iOS 7 beta 2 vs. iOS 6 in an brief 2-minute demo.
The side-by-side comparison features the male and female voices of the Siri digital assistant, and as you will probably be able to tell, the voices sound as though they have changed a little bit. Siri is asked questions about the weather, nearby movies, the calendar and time, and in one instance the iOS 7 Siri finds 4 nearby movies, whereas iOS 6 Siri found none.
The second video is 6-minutes long and also showcases the new male and female voices used in iOS 7 beta 2 in a first look. Along with the standard kinds of questions, we also see Siri asked to inform the user about new notifications, and perform other functions such as turning on Bluetooth.
The video reviewer is using an iPhone 5 and notes that some of the bugs from beta 1 seem to have been ironed out and that it's a more refined Siri. He then goes on to demonstrate the female Siri voice, which is noted to sound less robotic than the previous Siri version, and also shows Siri able to turn the brightness of the display up and down.
The videos offer a tempting look at the new iOS 7 Siri, and we think plenty of people will be awaiting the public release of the upgraded OS. Why not check out the videos and let us have your thoughts. Do you prefer the male or female Siri voice? What other enhancements would you like to see made to the Siri voice assistant? Send us your comments on this.