Micromax Canvas 4 live to order, full specs MIA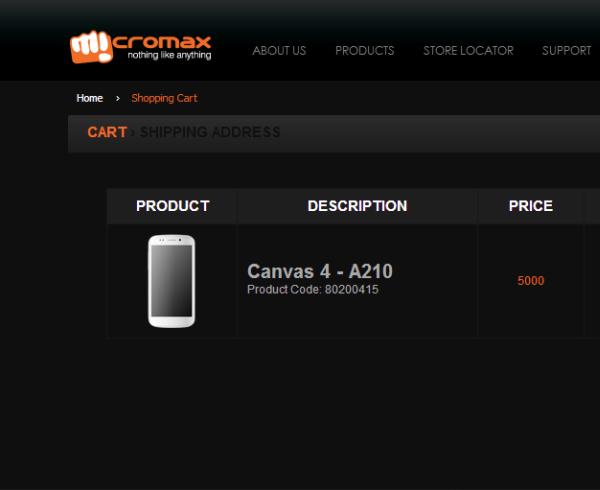 The Micromax Canvas 4 has gained a huge following with large amounts of consumers seriously thinking of purchasing the device before the full specs are even known, and now the handset has gone live to order.
Details about the features of the Micromax Canvas 4 have been slowly dribbling out and now the handset has gone up for pre-order in a strange move by the manufacturer. Those that want the device can go to the official website and pre-book the device by paying a sum of RS. 5000.
You will be provided with a username and password once you have finished the pre-booking and your account details can then be accessed via the official website, and once we get to July 8th the balance amount for the Micromax Canvas 4 will be revealed.
This seems like a crazy move by the company asking consumers to part with money for a handset that hasn't had any details released or even a full asking price. We have searched everywhere for the full specs but there are only rumours of what they will bring without any official confirmation.
Those that to pre-order the handset will get the chance to own it before the world does according to the company, and 10 lucky people will get the chance to attend the Micromax Canvas 4 unveiling and pick their new smartphone up at the event.
After the 15th of July if the balance hasn't been settled the order will be cancelled with the money refunded to the account or card that was used to pay the deposit and the pre-booking page for the Micromax Canvas 4 can be found here.
Will you be placing a pre-order even though the full price and specs are not yet known?