iPad 5 size vs. iPad 4, mini in drawings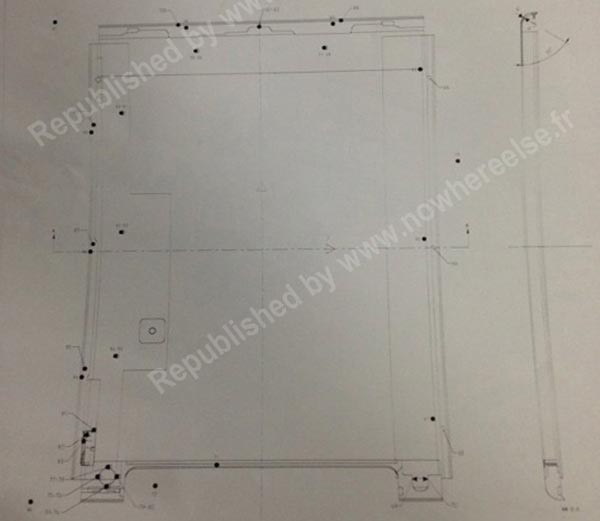 It would certainly be expected for more iPad 5 and mini 2 rumors to land as we move towards a release date, so considering we are now a few weeks away it makes sense to see solid proof of the design and size.
Today, we have managed to find an article on a popular website, NWE, that is known for solid leaks. This reveals the iPad 5 size vs. iPad 4 and mini in detailed drawings. You can see a couple of these images below, although head through the link for full details and the source.
It is worth noting that the above link is for a French speaking website, so you might need to use Google Translate if you speak English only, although the drawings reveal a lot without even reading the article.

Apple's iPad 5 becoming clear — the image above delivers some good insight into the size when comparing the upcoming iPad 5 vs. iPad mini and iPad 4. We have expected the next 10-inch iPad to cut some fat for a while, and this latest leak only adds to that likelihood.
The amount of leaks hinting towards a thinner iPad 5 around the same thickness as the current iPad mini has reached an all-time-high, so it's understandable why some case makers are risking reputation and money by trying to be one of the first to offer iPad 5 cases.
Will you welcome the thinner iPad 5, or are there other specs you want to see more than slimming down the current iPad 4? The release date should land in around 3 months time, so for a number of our readers it could be the perfect time to upgrade or at least wait until the official specs are revealed.