BlackBerry Q5 UK launch date is today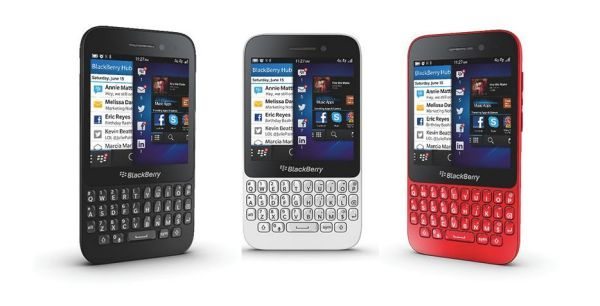 The reasonably priced BlackBerry Q5 is said to launch today, and the latest news reports the handset is now available in South Africa, but today we want to let you know where you can buy in the UK. The confirmed launch date was set for today by authorized retailers and carriers.
The BlackBerry Q5 physical QWERTY keyboard smartphone price will be dependent on carriers and networks; we have seen a few sites selling the Q5 such as Expansys who are selling it for £344.99.
Phones 4U are offering the BlackBerry Q5 on contract starting from £21.00 up to £36.00 per month with Vodafone, Orange and EE.
The BlackBerry Q5 release date is today so go get one if it takes your fancy; some sites are not selling today but should be available over the next few days. If you head on over to Carphone Warehouse you will see they are offering the BlackBerry Q5 SIM free for £319.95 or you can opt for contract starting from £21 per month.
Feature on the Q5 include a 3.1-inch 720 x 720p touchscreen display, 1.2GHz dual-core processor, BlackBerry 10.1 operating system, microSD card slot with 8GB of internal storage, as well as 2GB of RAM, 5-megapixel rear camera with LED flash and 1080p Full HD video recording @30fps and a 2-megapixel on the front, it also comes with a 2180mAh Lithium-Ion battery.
Please do let us know if you will be buying the BlackBerry Q5?