CityRail timetable and trip planner via Android, iPhone app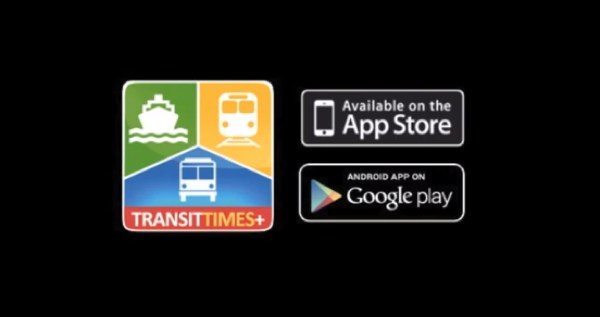 We always like to bring readers news of entertaining or useful apps, and at the moment something that we feel will be a good resource for many people regards a CityRail timetable and a CityRail trip planner. We have details of the TransitTimes+ app for Android and iPhone that offers CityRail support, as well as public transit information for many world regions.
TransitTimes+ on the App Store or the TransitTimes+ Trip Planner on Google Play is a great resource from Zervaas Enterprises for detailed public transit information and covers Australia, New Zealand, Canada, and the USA. Features include direction search, offline schedules for more than 75 cities, service alerts and notifications, live vehicle positions and arrival predictions, and also wheelchair accessibility info.
Features may vary according to whether it's the Android or iOS app and not all features are available for all cities. CityRail though, is supported on both versions. The app also gives users the ability to save their favorite trips, stops and direction searches, and assign a default search time.
The TransitTimes+ Trip Planner app for Android is available from Google Play here and is compatible with devices running Android 2.2 or later. If you wish to check if your city is covered then the app description lists all of the supported cities and transit agencies. The app has recently been updated with fixes for minor bugs.
The TransitTimes+ app for iOS devices is available from iTunes here. This app is compatible with iPhone 3GS, iPhone 4, iPhone 4S, iPhone 5, iPod touch (3rd, 4th and 5thgeneration) and iPad running iOS 5.0 or later. It has been optimized for the iPhone 5. As with the Android app, the iTunes description gives a list of all of the agencies and cities supported by the app. This app has also been recently updated.
The TransitTimes+ app for Android and iPhone is a great way for checking out the CityRail timetable and planning trips, as well as obtaining information for many public transit agencies for other cities and regions of the world. If you choose to download TransitTimes+ from Google Play or the App Store we'd be interested to know what you think of the app, so feel free to send us your comments.