Despicable Me fans love iPhone 5 case and app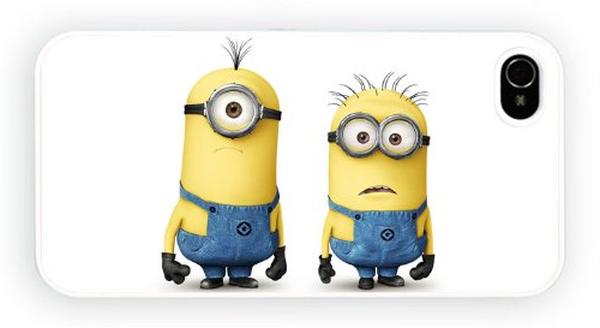 There are always a huge number of accessories or mobile applications that are released for the various smartphone platforms to accompany new popular movie releases or even older ones. Fans of the Despicable Me movies will certainly love this iPhone 5 case and app we have for you today.
The case for the iPhone 5 that you can see on this page offers owners of the handset the perfect solution for protecting their treasured device while reminding them of the Despicable Me movies. It has dual layers of soft rubber silicone rubber on the inside that is combined with a tough plastic shell on the outside.
While in use all of the handsets ports and functions are easily accessible and can be purchased via Amazon for £16.99 including delivery. We have already provided you with a review of the Despicable Me: Minion Rush game on the Android platform, but the title is also available for iOS users to enjoy and is also a free download.
The game is an endless runner in a similar way to the popular Temple Run titles and sees you take control of a loyal Minion as you attempt to impress your super villain boss Gru. You have to jump and dodge various obstacles collecting as many bananas as possible.
There are hundreds of missions to tackle in various iconic locations that are packed full of surprises and secrets, and you can even customize your Minion with different weapons, power-ups, and costumes.
There is also a new exclusive villain called Vector created especially for the game and you will even have to cling onto Gru's Rocket for the ride of your life, and the game has many positive reviews from iOS users that have already downloaded the game that can be found on the App Store.
Are you a Despicable Me fan?