Nexus 10 vs. iPad after the buzz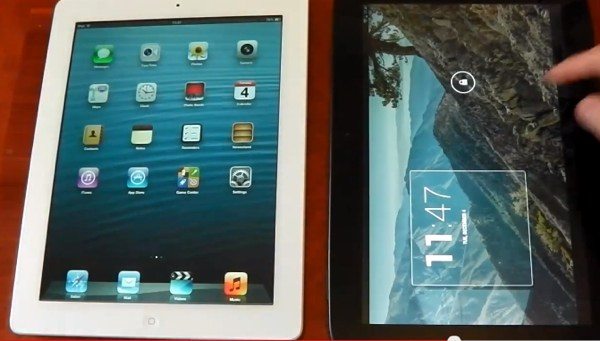 There's no doubt that two of the most well liked tablets available recently have been the Nexus 10 and the iPad 4. Today we want to take a look at the Nexus 10 vs. iPad after all the buzz and before the next generation iPad 5 releases. With this in mind we have a number of new videos looking at these two popular Android and iOS tablets, and seeing how well they've aged.
The first YouTube video we have for you is 5-minutes long and looks at the very aspect we've mentioned above, taking into account the Google Nexus 10 tablet after the buzz. It's natural that after the initial hubbub surrounding the release of a device, the attention dies down and this looks at how the reviewer feels about the Google Nexus 10, now it's not brand-new. You may not believe that it's already been over six months since the release of the Nexus 10, but how well is it standing up to the rest of the competition? Watch the video to find out more.
In the second video we see a boot up speed test between the Nexus 10 with a 1.7GHz dual-core processor and iPad 4th generation with a 1.4GHz-dual-core processor. This brief video shows one tablet a few seconds faster than the other, but we don't want to spoil the results for you, so head below to see the winner for yourself.
The final video that we have for you to view is a 9-minute look at Nexus 10 and iPad 4 benchmarks. It begins with some details of the processor, graphics and display resolution of both tablets. The first benchmark is Geekbench, testing the CPUs and showing both tablets simultaneously. The Nexus 10 scores 2651, while the iPad comes out at 1789, a good result for the Nexus 10.
A graphical test is then run, indicating which of these tablets is best for gaming. The GLBenchmark test is run on both devices, but we don't want to give everything away so why not take a look at the video. Ultimately there's no doubt that the Nexus 10 and iPad 4 are still very desirable tablets, despite the competition from so many other tablet devices, and the knowledge of more to come over the next few months.
We'd like to find out your preference of these two tablets so do you favor the Android Nexus 10 or the iOS iPad? Let us know with your comments.