Alcatel One Touch Idol review with video test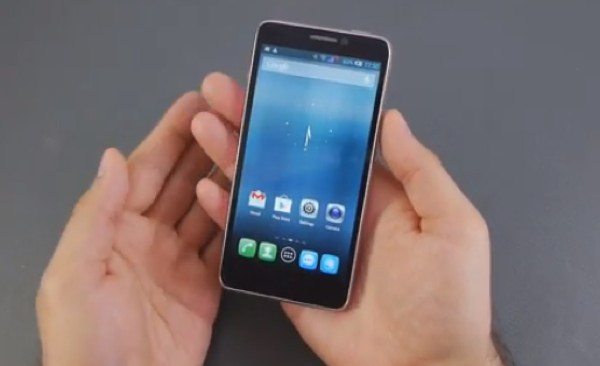 The Alcatel One Touch Idol smartphone was released in May and as a mid-range handset it's likely to find a place in the market. Today we have an Alcatel One Touch Idol review and other videos including an indoor video test, outdoor video sample and unboxing.
As an introduction we'll give you some of the key specs and details of the Alcatel One Touch Idol, which is a dual SIM smartphone. This phone is powered by a 1GHz dual-core processor, has a 4.66-inch display with resolution of 960 x 540 and 236 ppi, and 1GB of RAM. It also totes an 8-megapixel rear camera with autofocus and LED flash, as well as a 2-megapixel front-facing camera, and a 1800 mAh battery. It runs the Android 4.1 Jelly Bean operating system.
Dimensions of the Alcatel One Touch Idol are 133mm x 67.5mm x 7.9mm so it's nicely slim, and it weighs in at 109g. It comes in several color options, silver, slate, pink, red, and yellow. The first YouTube video that you can see below this story is a 12-minute review of this handset. It gives you a good look of the design of the phone, pointing out how very lightweight it is, and then details the hardware and software.
Of course the specs aren't too exciting, but then this is not meant to be a top-end handset. Plenty of other aspects of the phone are also looked at, including the camera, call quality, battery and more. Ultimately it's deemed suitable for those who want an affordable Android smartphone, but the limitations of the processor and camera are drawbacks.
The next video is very brief and shows an Alcatel One Touch Idol unboxing, while the third shows an outdoor video sample using the phone. Finally the fourth video that you can see below is an indoor sample video. We hope you find these videos give you a useful all-around look at the phone and what it has to offer. Could you be tempted to purchase the Alcatel One Touch Idol?