Facebook Home Android update, changelog missing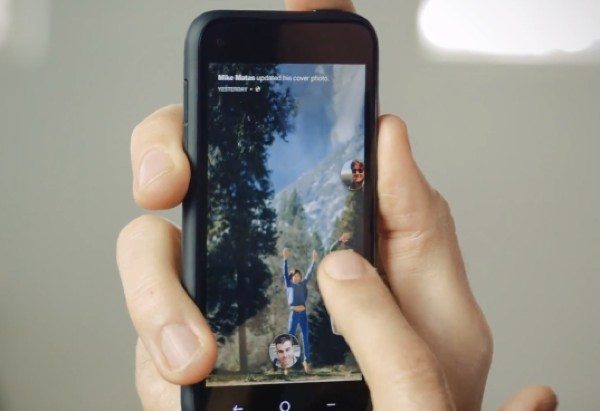 As well as bringing news about useful or entertaining apps, we also like to detail app updates for our readers. One of these is the Facebook Home Android update, although the changelog is missing. It seems rather odd that Facebook hasn't provided these details for users of the app.
The Facebook Home Android app is a free social app compatible with some specific devices running Android 4.0 or later. The app enables users to replace the standard home screens on their phones and instead show a stream of posts and photos from friends. It allows access to apps with just one swipe and also means that users can continue chatting with friends while using other apps, once Facebook Messenger has been downloaded.
The app was updated yesterday to, and under the 'What's New' description on the app it urges users to update Facebook for Android and Facebook Messenger to get the latest Home Features. Under "what's in this version" it merely says users can customize their app launchers to a favorites tray and that there are bug fixes, but there is no detailed changelog of anything new and the app is still listed as version 1.0.
Facebook Home does not really seem to have lived up to expectations so far, and it's a strange move to push out an update where users cannot actually see any obvious changes. It's possible that the Facebook Home update could have something to do with recent news of a Facebook beta program opening, where it was stated that BETA members would get early access to app releases.
There haven't been many phones added to the list of compatible devices for Facebook Home recently, but it's also possible that the update regards further devices that have been added that we don't yet know about. However, the only apparent change that we've noticed so far is NVIDIA SHIELD support. If you want to check out the Facebook Home Android app you can find it at Google Play here.
It would be really interesting to hear from readers who may have found that their devices are now supported by Facebook Home? Alternatively, if you notice any other changes to the Facebook Home Android app, please let us know by sending us your comments.