iPhone 3D camera for photo and video enjoyment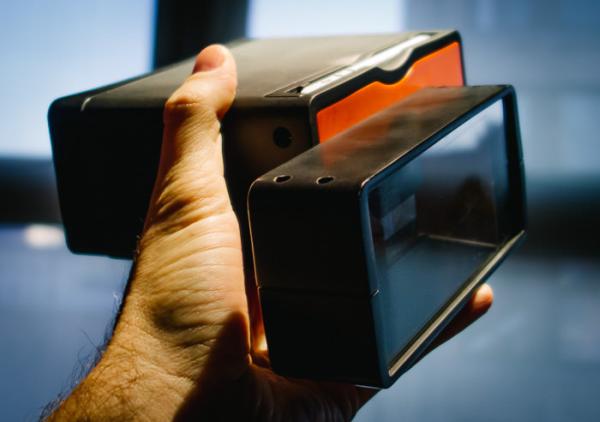 As modern smartphones have become more advanced with better camera technology we have seen the accessories that accompany them also improve to other numerous options. Today we have a product for you that will turn your iPhone into a 3D camera for your photo and video enjoyment.
The product you can see on this page is called Poppy that is another Kickstarter project that is the first device of its kind that turns an iPhone into a 3D camera, and is capable of viewing, capturing, and sharing full motion video and images in 3D.
It can be used with the iPhone 4, 4S, iPhone 5, and even the fifth generation iPod Touch that when fitted to the device will capture two stereographic images using a single camera. When a user looks through the viewfinder the lenses will combine the two video streams into a single 3D video, and no batteries are needed for Poppy.
The device can also be used for viewing thousands of existing 3D videos on YouTube that includes music videos, movie trailers, and much more. Any camera or video app such as Vine or Camera Plus will also work with Poppy.
There is a dedicated Poppy app that is being created that will allow users to save images and photos to the handsets album, upload videos to YouTube, and much more. The project has so far raised $121,134 beating the $40,000 target with another 22 days still to go with Poppy expected to reach backers doors by the end of the year. To find out more check the video below this article or hit the link above.