Micromax Canvas 4 full HD display reinforced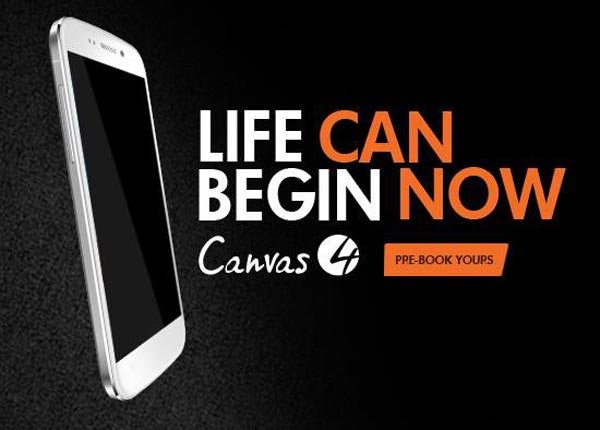 We now have just 3 days to wait until the full Micromax Canvas 4 specification is revealed and at the same time a price for India. This smartphone has been continually promoted on Facebook to more than 1.2m users following the official page, and with every update asking what their followers are waiting for comes comments asking for more information.
The message from Micromax is simple; the Canvas 4 makes sure your "life can begin now". The Indian market is excited and the hype machine is moving fast towards July 8, which will reveal everything our readers want to know but for now the question of Micromax Canvas 4 specs is worrying some.
Micromax Canvas 4 full HD display reinforced — yesterday, we looked at the Blu Life One specs and particularly the battery life, memory and screen. Some people have suggested that the Micromax Canvas 4 is India's answer to the Blu Life One, and that the specs will be the same. This message hasn't gone down well with everyone, and this would be understandable considering the Blu lacks on a number of features.
That article received a number of comments voiced from those that have pre-ordered the Micromax Canvas 4 without knowing the full price and specification. One of our readers stated, "I want a refund if the specs would be as mentioned". This is one of many similar comments, but getting a refund won't be a problem considering this is allowed for all that pre-booked.
In our opinion the Micromax Canvas 4 will feature a full 1080p HD display unlikely the Blu Life One, and the battery will be much better along with the memory (2GB).
We are not the only ones debunking these negative Micromax Canvas 4 predictions for specs, and an article on Tech2 also looks at why the Canvas 4 will feature a 1080p display. They look at how it doesn't make sense considering the expected price point and other handsets already on sale from Micromax.
Do you believe the Micromax Canvas 4 will have a full HD display? It is also good to remember that when expectations are lower, then the surprise is even bigger and this could even be a tactic Micromax is using. Leave a comment below with your ideal memory and battery as well.