Nokia 207 and 208 provide feature phones on a budget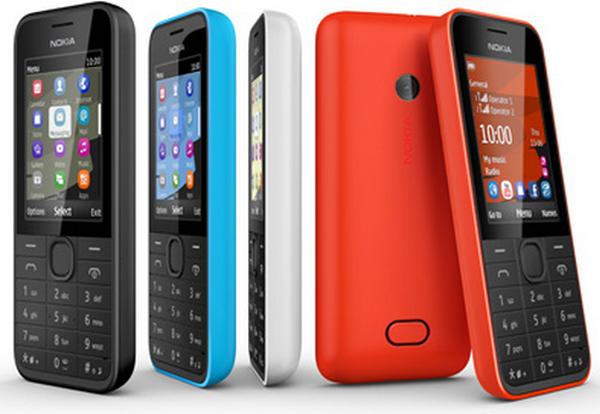 While the focus recently has been on new smartphones from Nokia running the Windows Phone 8 operating system the company has long be associated with more budget offerings, which have proved popular in emerging markets or for those that don't need a smartphone. The company has now revealed the new Nokia 207 and 208 handsets that bring feature phones on a budget.
The company has unveiled three new colourful budget handsets in the form of the Nokia 207, 208, and Nokia 208 Dual SIM. All three handsets will be available in four different colours when they arrive sometime during the third quarter, and will be priced at around $68.
They are being aimed at users that want a second device away from a smartphone or users that haven't the need for one, and they use a 2.4-inch QVGA resolution display. There is a 1.3-megapixel camera on the Nokia 208 while the 207 has no camera which will be ideal for those that work somewhere that doesn't allow them.
Internal memory is only 258MB but this can be expanded further by up to 32GB via microSD card, and Nokia has provided a micro SIM slot so users can quickly pop the SIM out of their smartphone into the device. The 1020 mAh battery promises up to 12 hours of talk time or one month of standby, and other features include a microUSB port, 3G support, and a 3.5mm headphone jack.
The 207 weighs less than 90grams with the 208 coming in at slightly more and there is also a dual SIM version of the 208 available. There are a number of pre-installed apps that include the likes of Facebook, Twitter, YouTube, WhatsApp, and more can be downloaded via the Nokia Store.
Nokia states that all three handsets are splash proof with the keys also having no gaps between them preventing debris to build up, and users will be able to change the colour of the handset by changing the removable shell, which will come in Black, Cyan, Red, and White.
Do you know someone that these new Nokia phones would be ideal for?
Source: Nokia.