Galaxy Note 3 model numbers and screen resolution appear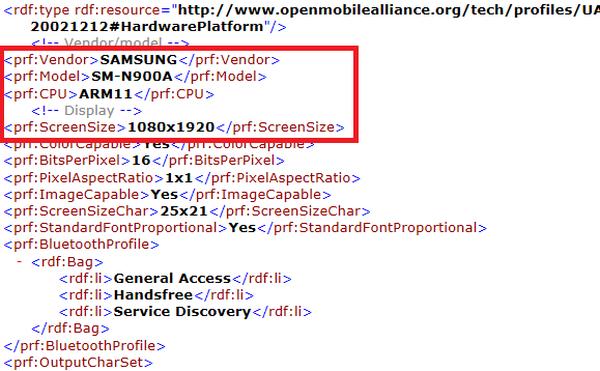 You normally know that we are getting closer to a major smartphone release when the rumour mill kicks into full speed accompanied by various evidence appearing online, and now the Samsung Galaxy Note 3 model numbers and screen resolution confirmation appear on Samsung's own website.
Samsung has posted UA Prof Files for models SM-N900T and SM-N900A that are believed to be for the Galaxy Note 3, and these User Agent Profile files are actually specification files that can often describe the model, screen size, and other specs ahead of the device going official.
Files such as these are not a necessity but normally when done it is by the handset manufacturer, this time Samsung and is almost confirmation of the device. From the listing it can be clearly seen that the handset is down to have a 1080 x 1920 resolution display of an unknown screen size, and running an ARM processor.
Recent rumours have suggested that the Galaxy Note 3 will feature a 5.7-inch display, which in a way makes more sense over previous rumours considering the company's history of increasing the size of the display on the previous Note handsets and the flagship Galaxy S range.
It seems though that there are more than two different model numbers for the Galaxy Note 3 as Android Beat did some research on the SM-N900 code, and stumbled upon a website that keeps track of goods that come in and out of India.
There were multiple references to hardware that had different variations of the SM-N900 code that came from South Korea for R&D purposes. This could just mean that Samsung is testing a number of prototypes but it could fit in with a previous rumour that that the company is going to release four different versions of the Galaxy Note 3.
Source: SamMobile.