Hang W/ for Android video app finally released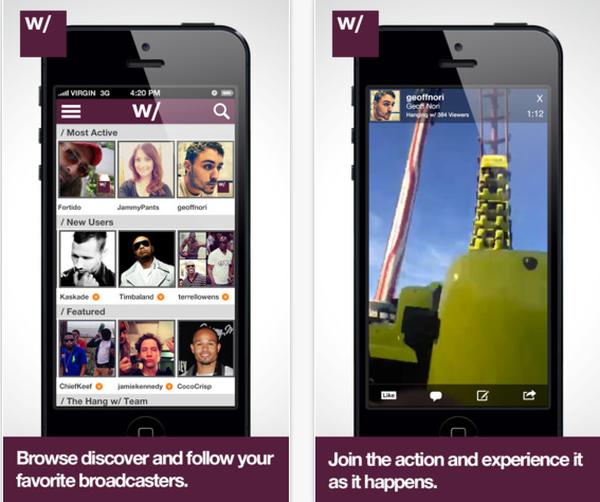 Video apps have been in the news a lot recently following the various updates to the Instagram and Vine offerings, but today we have news of something a little different and arguably better as the Hang W/ for Android application finally releases.
Back in March we brought you news of a new application for the iOS platform courtesy of MEDL Mobile that allows users to quickly broadcast live real time video straight from their mobile device and share it with the world.
There is more to Hang W/ than just capturing video though as it allows users to connect with many other users that also includes a number of celebrities, which includes the likes of Timbaland, Kaskade, Paula Abdul, and even Larry King to name but a few.
Since the original app was released there have been over 1.3 million broadcasts with more than 7.5 million user sessions on the iPhone platform alone, and now the Android version of the app is available the company expects these figures to rocket.
The app gives users the chance to become a celebrity themselves by starting their own channel so you can broadcast what you want, where you want gaining followers all the time. As your fan base grows so may your income and the app is simple to use with a quick press of a button to get you going.
There is the option of finding and following your favourite video stars and as soon as they go live users receive a Push Notification message letting them know that a certain person wants to hang with them. Hit Google Play to download this clever application or to find out more information.