Micromax Canvas 4 India price not winning hearts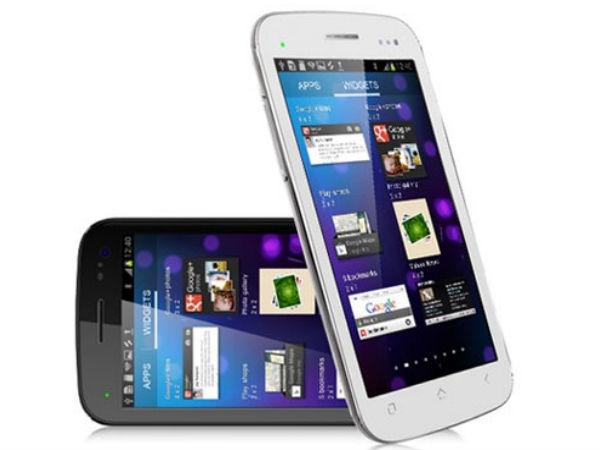 A few days ago consumers in India were treated to the unveiling of a new Micromax smartphone, and during the aftermath of the press event there has been a lot of disappointment and anger aimed towards the company, but it seems that the Micromax Canvas 4 price in India is not winning the hearts of customers.
After a few weeks of teases the Micromax Canvas 4 was finally launched at a special press event, which itself came under a barrage of criticism. As the details about the handset were being revealed by the company many consumers took to various online platforms to show their disappointment in the device.
There have also been many that have decided to cancel their pre-booking order for the handset, and the comments are continuing to roll in on various forums and via emails to us. Many feel that the handset is just a rebadged BLU One that was released months ago, and because Micromax hyped the device up so much is why there is now so much anger among customers.
While the handset does have some unique features such as the blow to unlock option, many have been scratching their heads at why the company didn't use a Full HD display or have more RAM and a better processor.
Many have just labelled the Micromax Canvas 4 has some cheap Chinese junk that is pretending to be a high end smartphone, with the price of Rs. 17999 also coming under fire as well. Many have listed a number of alternatives that are available for around the same price with better specifications that have included the iBerry Auxus Nuclea N1, but if you still want to purchase the Canvas 4 you can do so here.
Has the Micromax Canvas 4 been a disappointment to you?