Nokia Windows RT tablet hits the rumor mill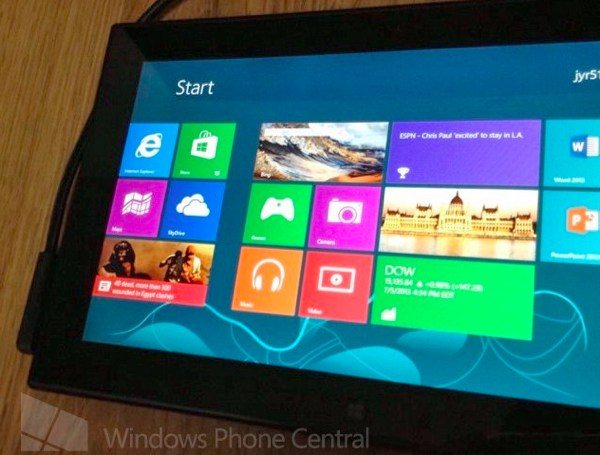 We have previously seen concept designs for a Nokia tablet and now a Nokia Windows RT tablet has hit the rumor mill. There have been rumblings that Nokia was developing a Windows tablet, and now some images have popped up that claim to be a Nokia Windows RT tablet prototype. We have no way of verifying whether this is genuine, but something is telling us to remain skeptical at this point.
Despite our doubts about these leaked images, we thought that readers may be interested in the latest rumor and would like to make up their own minds as to whether this is the real deal or not. The device pictured here was posted by Rubik_H2CO3 in the Windows Phone Central Forums, and the same source also said that the prototype could have been dropped because of the Tegra 3 processor.
Specs for this leaked Nokia tablet include a 1.3GHz Tegra 3 processor, 2GB of RAM, SIM slot, HDMI-out, and USB port, all running Windows RT. In one of the images it's possible to see a Nokia logo on the reverse, but of course this could easily be faked. However, there has been recent speculation about Nokia testing a Windows 8 tablet. WP Central reports rumblings about a tablet due in November along with a 6-inch phablet device and also a mini tab due early next year, so it's possible this leaked tablet prototype fits somewhere among the rumors.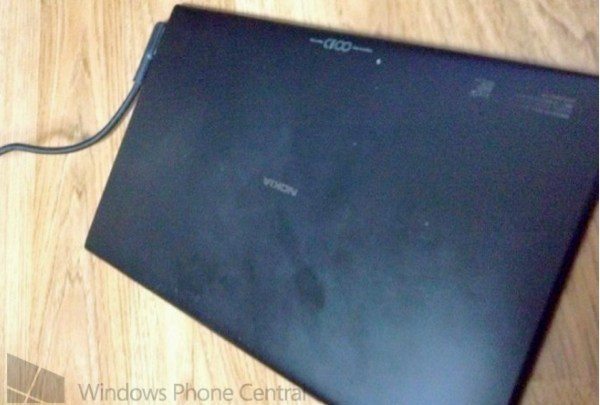 It has also been claimed that Nokia was to release an RT device earlier this year but abandoned it because of soft sales of RT devices, as opposed to those running full Windows 8. Eagle-eyed observers may notice the lack of a rear camera on these leaked images though, and that would seem to be an odd move from Nokia.
For now then, we're sitting firmly on the fence as to whether the supposed Nokia RT tablet shown here is authentic or not. What do you think? Would you be interested in such a device from Nokia, and if so, do you think this is it?